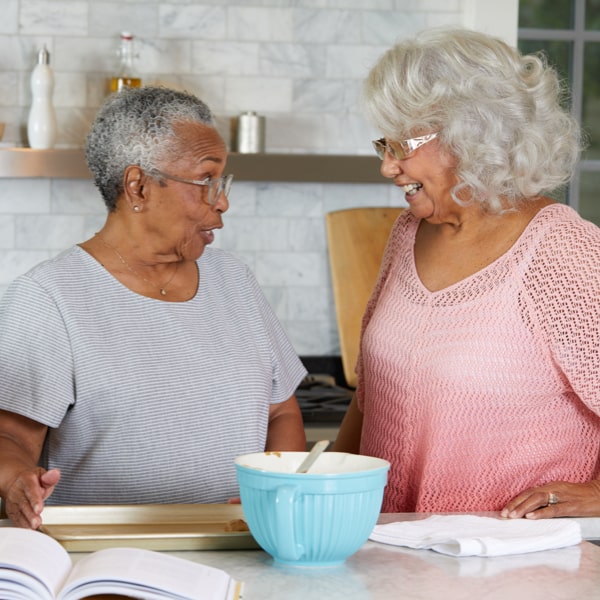 Senior Care Services You Can Customize in Milwaukee and Waukesha Counties
Flexible care plans to help your loved one thrive independently at home
As the leading provider of in home care in the Milwaukee area, Comfort Keepers of Milwaukee, WI offers a range of senior care services to meet the needs of every one of our clients. Our custom care plans can include personal care as well as homemaker and companionship services. Whether you need a caregiver to help you around the house or to take care of your disabled loved one so you can have a break, our compassionate and trustworthy companions are available every day, anytime, to give you and your loved one a high quality of life.
Give us a call at (414) 207-6894 to learn more!
Support for your family only takes
Our services for seniors and other adults provide help around the house, personal interaction, and active living for:
Seniors/elderly
Disabled people
People with Alzheimer's
Adults with special needs
Adults with autism
People recovering from surgery
People recovering from a stroke
Our home care professionals come to wherever you live to provide non-medical care for the elderly as well as anyone over the age of 18. We customize each care plan to give you or your loved one the precise care needed to continue living at home.
For seniors and other adults who have difficulty moving, using the bathroom, or feeding themselves, our personal care services include:
Bathing, grooming, and hygiene
Mobility assistance
Transferring and positioning
Toileting and incontinence care
Feeding and special diet
Our highly trained in-home caregivers understand the importance of sensitivity when it comes to assisting the elderly and other adults with their daily living activities. Our approach to each of the senior care services we offer helps alleviate any discomfort or embarrassment about the client's needs.
Many adults and seniors are able to handle their own personal care but need companionship, transportation, and assistance around the house. Our in-home companionship and homemaker services include:
Conversation and companionship
Meal preparation
Laundry
Light housekeeping
Grocery shopping/errands
Incidental transportation
Medication reminders
24-hour care

Our 24-hour in-home care is provided by a team of caregivers working in shifts to ensure your loved one gets the full-time attention they need to keep living in the home they love. Plus, we schedule our caregivers so your family member is visited by the same Comfort Keepers, allowing them to form a strong, personal bond.
Along with offering physical assistance and help around the house, our interactive caregivers provide enriching social activities to keep your loved one feeling happy and fulfilled. Depending on the health, abilities, personality, and interests of the client, our custom Interactive Caregiving plan can include activities such as:
Going for walks
Household chores
Meal preparation
Hobbies like puzzles and crafts
Going to the store, church, or senior center
Dancing
Our personalized, interactive approach to each of our senior care services helps keep seniors engaged and active, contributing to a longer, safer, healthier and more purposeful life.
Our at-home care providers, or Comfort Keepers, treat our clients like family, with dignity and respect. Our carefully chosen and professionally trained caregivers help you or your loved one stay mentally and physically active, well-nourished, safe, and happy. Contact us online to schedule a meeting and discuss your loved one's needs, or give us a ring at (414) 207-6894.