Comfort Keepers Offers In Home Care & Reliable Caregiving Solutions in Vancouver, WA
Helping your loved one age gracefully at home in Vancouver, WA with in home care solutions
At Comfort Keepers, the most trusted in home care agency in the nation, we proudly help aging adults continue living independently in their own home, even after chronic illnesses and the challenges of aging make it difficult to do so. If you are a family caregiver for a loved one in Vancouver, WA, consider elevating mom or dad's quality of life through collaboration with our locally owned and operated Comfort Keepers office.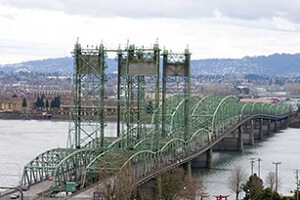 When it comes to commonly provided services, personal care, and companion care are among our most popular in home care options in southwest Washington State. Personal care offers basic assistance with activities of daily living associated with good hygiene and dignified appearance. Our caregivers help with bathing, dressing, grooming, toileting, medication management, as well as mobility, and transferring. On the other hand, meaningful companionship is an integral ingredient of every care service, though companion care also refers to house maintenance, meal preparation, and other types of assistance.
By opting for our respite care, primary caregivers can finally find the time to recuperate from caregiving, take a much-needed vacation, or focus on pressing matters they simply could not find the time for.
At Comfort Keepers of Vancouver, WA, we also cater to seniors afflicted with deteriorating health or safety concerns. We can provide specialized care for those discharged from a hospital to promote recovery and reduce the risk of readmission, deliver compassionate end-of-life care to allow seniors with limited life expectancy to spend their final days at home rather than in a hospice facility, and make sure that those diagnosed with dementia can receive expert memory care to continue living safely at home for as long as possible.
Though in home care services are typically provided on a part-time or full-time basis, we can manage work in shifts and upgrade your care plan to 24-hour coverage when needed.
What is more, each care plan from Comfort Keepers incorporates our proprietary approach to care known as Interactive Caregiving. By implementing this special, proactive approach, we seek to improve your loved one's wellbeing on all fronts – physically, mentally, and emotionally. We do this by encouraging your parent to take part in favorite pastimes and activities that make them the happiest, whether it is engaging a long-time hobby, visiting friends and family, playing games, or something else.
Call Comfort Keepers Today
Contact us online or call our Vancouver, WA, location directly at (360) 218-2081 to learn more about how a professional in home care provider can help your elderly mom or dad.