About Comfort Keepers Elder Home Care Services in Vancouver, WA and Surrounding Areas
See how Comfort Keepers elder home care services can help your loved one in Vancouver, WA
Our Mission
Our mission is to provide our clients with the highest quality of life that is achievable. We treat each of our clients with the respect and dignity they deserve, as though we were caring for a member of our own family. The special people who deliver our unique brand of elder home care services (We call them Comfort Keepers®.) are carefully selected, screened, and trained to provide professional, compassionate care. They live right here in Vancouver, WA just like you. To learn more, call us at (360) 334-3974.
Join Our Team!
Our Philosophy
Interactive Caregiving™ is based on four primary pillars, which Comfort Keepers leverage to care for, engage, and interact with our clients:
An active senior mind promotes independence, better mental and physical health, happiness, and a longer life.
A physically active senior maintains strength and independence, lessening or delaying the effects of aging.
A well-nourished senior is more energetic, both physically and mentally.
A safe senior lives in an environment that reduces the likelihood of accidents and promotes timely response when illness or accidents occur.
With our Interactive Caregiving approach, we can provide exceptional elder home care services that enhance seniors' quality of life and overall well-being in Clark County, WA, and the surrounding area.
If you would like to learn more about how our elder home care services can benefit you or a loved one, please do not hesitate to contact us at our Vancouver, WA office at (360) 334-3974. We look forward to speaking with you and setting up a free consultation!
Meet Our Office Team
Kelly LeVeque, Owner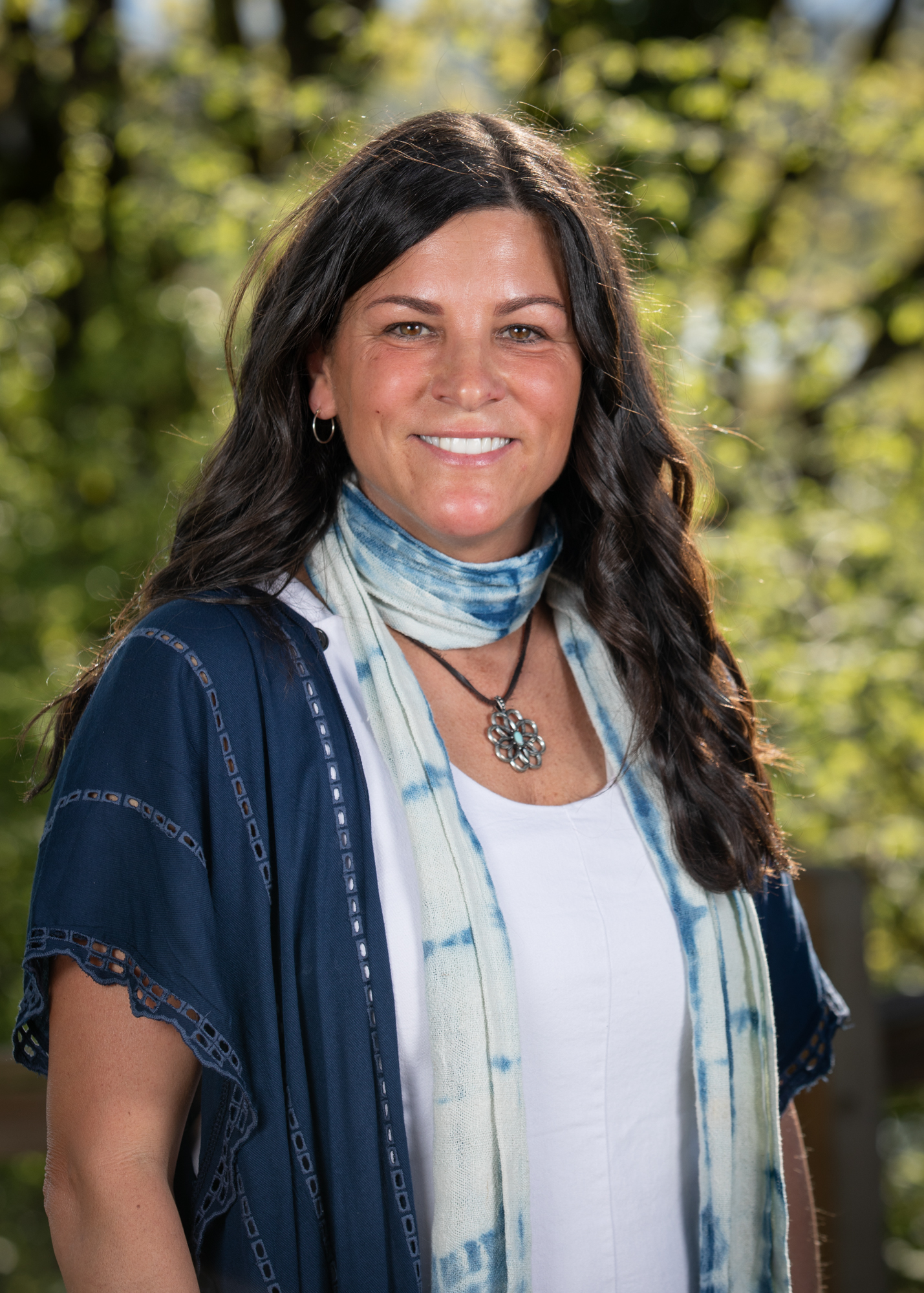 Kelly came to Comfort Keepers in 2013. She began in an administrative role in the Vancouver office. Thereafter, she purchased the franchise.
At the time, there were eight employees in the Vancouver office; today, there are over seventy. Growing the business is not about numbers. However, Kelly is dedicated to maintaining the heart and integrity of caregiving. Her philosophy- "this is the care I'd want for my mother to have" - lives in every decision Kelly makes, every caregiver she hires, and every client she serves. "It's my labor of love"
"You can't teach kindness and compassion," she says about finding the right caregivers to hire. "You can teach technique, but they must have the integrity, the heart, the passion for the work and the client. She feels caregiving is a calling. Kelly, her administrative team, and caregivers are very dedicated and honored to serve seniors in the Vancouver area. Our team, she says, "is more like family."
"We focus on what the client can do instead of making the client feel useless or like a burden." Everyone can still do something, even a tiny thing, to be a participant in their own life. "We focus on "interactive care" which includes the clients remaining abilities to be part of their daily activity.
The Comfort Keepers franchise has recognized Kelly's philosophy, and in 2018, Kelly's longtime caregivers were named Caregiver of the Year at the Annual Leadership Conference in Orlando, Florida.
Comfort Keepers is a family-owned business. Kelly's daughter, Karly, works in HR, and her son, Jordan, works part-time in the office. Her husband, Jamie, is a retired high school teacher who now coaches college softball.
Kelly enjoys an active life and being outdoors. She walked the entirety of El Camino in 2018, covering 600 miles from France to Spain in five weeks. Kelly is a first-time grandma devoted to her grandson, granddaughter, and three granddogs.
Karly Wilson, Head of Marketing & HR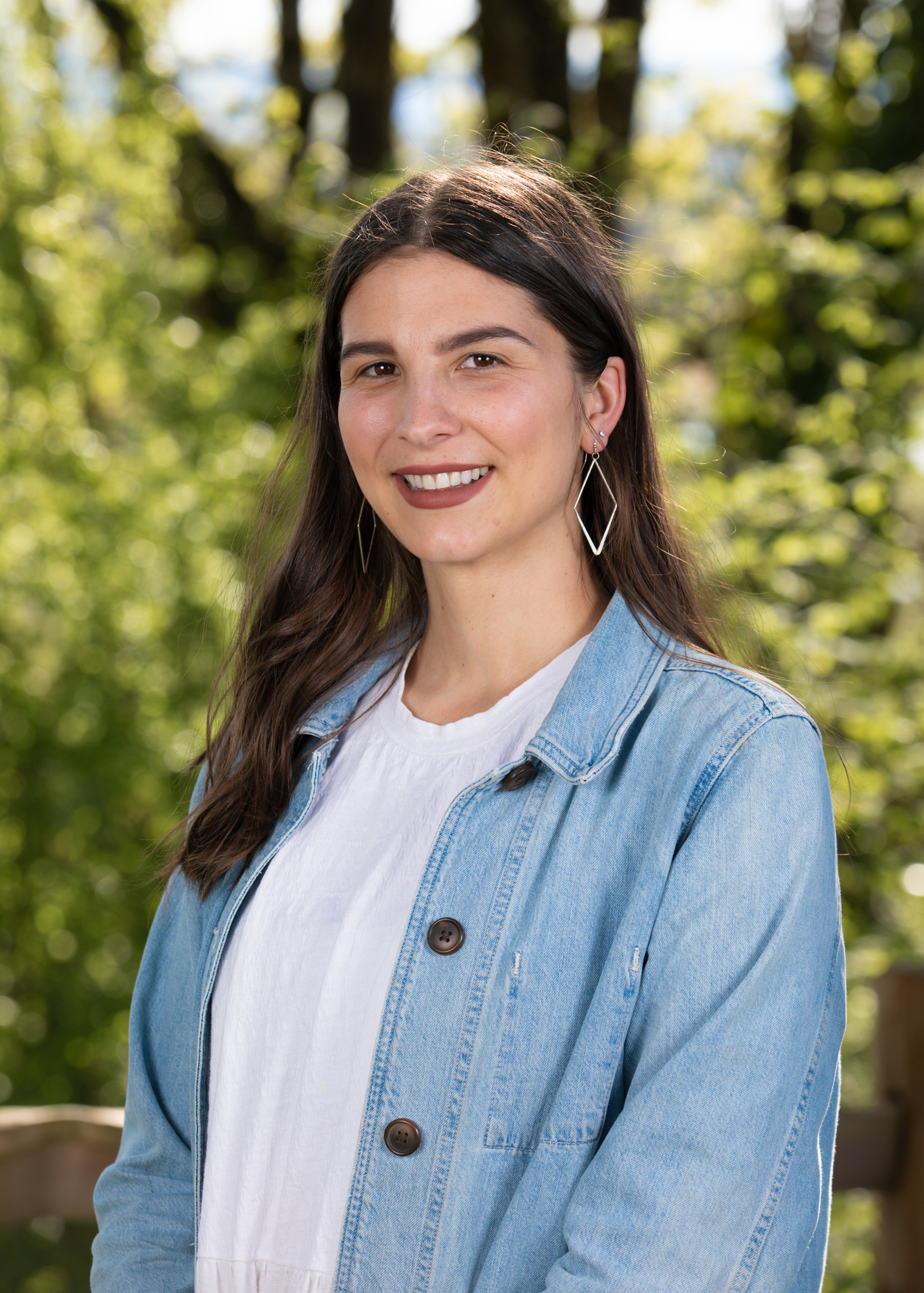 Karly graduated from Oregon Tech in 2017 with Bachelor's Degrees in healthcare administration and marketing. In addition to her academic responsibilities, Karly also played basketball and softball for the Oregon Tech Owls and was an All-American in basketball.
Karly and her husband have two children and three beloved dogs who think they are also the kids.
Karly joined Comfort Keepers in July 2017 after she graduated from Oregon Tech. She appreciates the opportunity to help senior citizens retain as much independence and dignity as possible. "Caregivers and clients can enrich each other's lives," says Karly. "We are all connected."
She enjoys watercolor painting and being outdoors with her family in her free time.
Emma Hixenbaugh, Scheduling Coordinator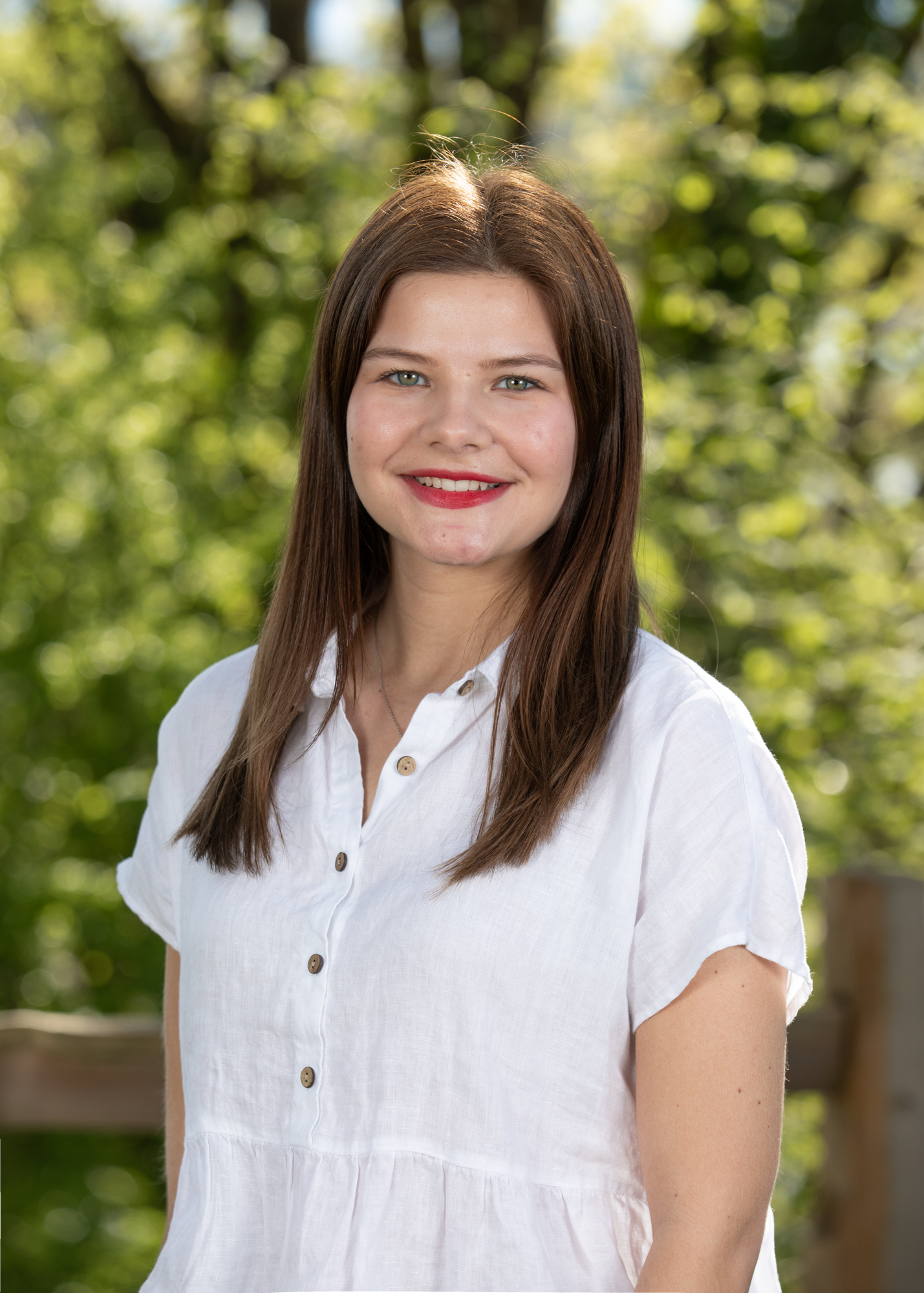 Emma felt the call to service early in life when she stepped in to help care for a family member.
"That experience showed me that whatever I chose to do in life, it needed to be about helping other people. "
After finishing high school, Emma immediately joined the CNA program. She used her certification to help empower recovering patients while completing rehab in the Skilled Nursing Facility where she worked. It was evident that Emma was on the right path!
Emma came to Comfort Keepers and, within her first year, earned the title of Comfort Keeper of the Month! She didn't stop there, completing her Nurse's Delegation Certification so she could assist with skilled nursing care under the direction of our Registered Nurse.
Today, Emma serves as Scheduling Coordinator and employs firsthand knowledge and years of experience to anticipate the needs of our clients and matches them perfectly with the skills of each Comfort Keeper on staff.
In her free time, Emma can be found on the slopes of Mt Hood and camping around the Pacific Northwest during the summer months.
Melissa Hedden, Intake Coordinator
Our Intake Coordinator is often the first voice on the phone for clients and families needing home care. It can be a complex and confusing time for new families, and Melissa is the perfect person to meet them at that moment. Her experience as a 911 dispatcher and her genuine warmth create an atmosphere of understanding and calmness, as well as having all the information our clients need during that first point of contact.
Melissa is a devoted mother of two children. In her free time, she is an avid reader and a gardener with dozens of beautiful plants to which she gives excellent care and attention.
We hope you will have the opportunity to meet Melissa in our office and see how wonderful she is!
Liz Wilson, Client Care Coordinator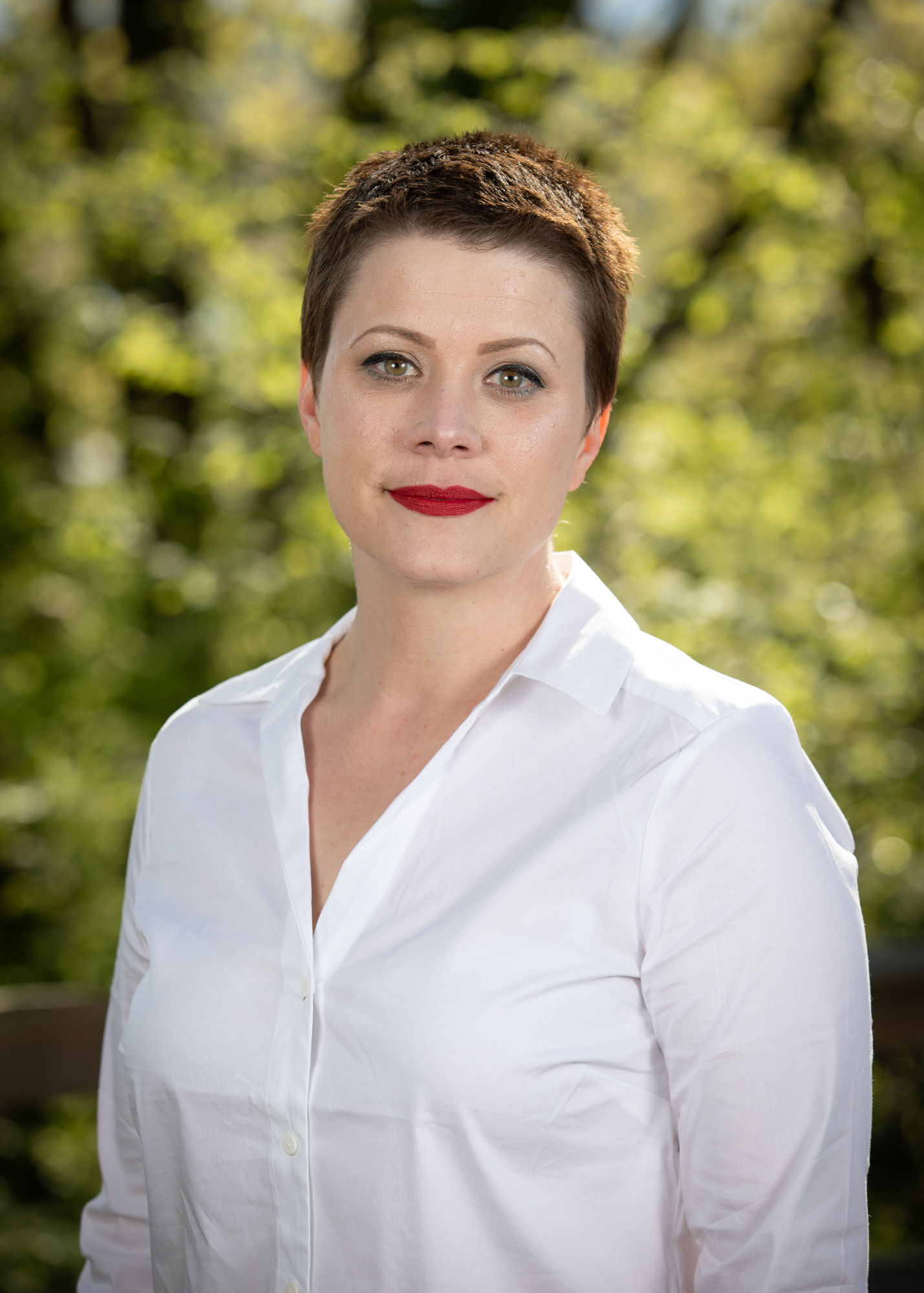 We are undoubtedly lucky to have Liz at Comfort Keepers! She is a treasured member of our Comfort Keeper community. She works as our client care coordinator, and we are excited to welcome her back after a leave of absence!
Liz is the bridge between clients, family members, caregivers, and our office. There is practically nothing she does not do, from meeting with families to coordinate care and creating individual care plans to training and mentoring our caregivers and overseeing compliance with caregiving regulations and standards.
And we are not the only ones singing Liz's praises – she won Comfort Keeper of the Year in 2017 and was honored at the national conference in Orlando, Florida, where she was able to spend a little time at her favorite place – Disney World!
In her free time, Liz volunteers both in her local community and as an international online English language tutor. She enjoys cooking and doing embroidery.
We are so happy to have Liz, her husband Chris, and their son Jude back in our family!