Providing In-Home Assisted Living Services and 24 Hour Home Care for Seniors and Families in Vancouver, WA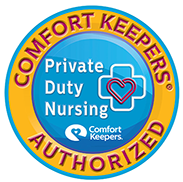 Comfort Keepers is a leading provider of elder care. Our expert caregivers provide customized care plans that may include personal home care and companionship-homemaker services. We help seniors and other adults live an independent, quality life.
Our care providers are devoted to helping each of our clients live an independent and active life. With the help of dedicated and uplifting caregivers, each client is encouraged to enjoy the activities that bring them joy and increase their quality of life. Our customized senior home care plans enable each person to do the things they love while getting the help with household tasks and personal care that they require. Even more importantly, each caregiver is a friend who provides them with uplifting companionship.
---
A Special Message From Our Owner
I continue to be moved and inspired by the relationship between our clients and caregivers, especially during the Pandemic. We are not only helping with the various needs of our clients, we understand that we are also an essential connection to the outside world for them while people are sheltering-at-home.
Our caregivers continue to be there for the families who count on them, as always. We are taking extra precautions now, as many of our clients are at greater risk for contracting COVID 19. All necessary PPE, extra instruction in sanitation, and our continued commitment to fastidiousness are all part of making sure that both our clients and caregivers are as safe as possible.
Instead of choosing a Comfort Keeper Of The Month for April, we are doing something a little bit different this time. We are giving all of our caregivers that distinction – they are ALL Comfort Keepers of the Month! And they all richly deserve the title. Going above and beyond expectation, especially in a time of great stress, is what each of our caregivers has done. They are amazing! We are so proud and grateful.
I sincerely thank you for putting your trust in our company. We promise to do our best to continue to earn it.
Love,
Kelly
---
NOT SURE WHAT CARE YOU MAY NEED?
If you have worried about your senior loved one living on their own, it might be time to consider in home care. Begin the process by taking a short survey to help you better understand when the time has come to pursue care options.
---
Our Care Services Include:
For those requiring minimal help or as a supplement to care provided by a family member, a caregiver can provide respite care for just a few hours each week. Temporary care may also be needed as a patient transitions home after a prolonged illness or serious injury. Specially trained caregivers are available to provide full-time care to seniors suffering from dementia or facing end of life situations.
Each caregiver compassionately provides their patients with the home care and companionship that they need in order to remain in their own home. Each patient is treated with dignity and respect throughout the caregiving relationship.
Contact Comfort Keepers today for a free virtual care consultation and customized in-home assisted living care plan for your loved one.
---
Our Admin Team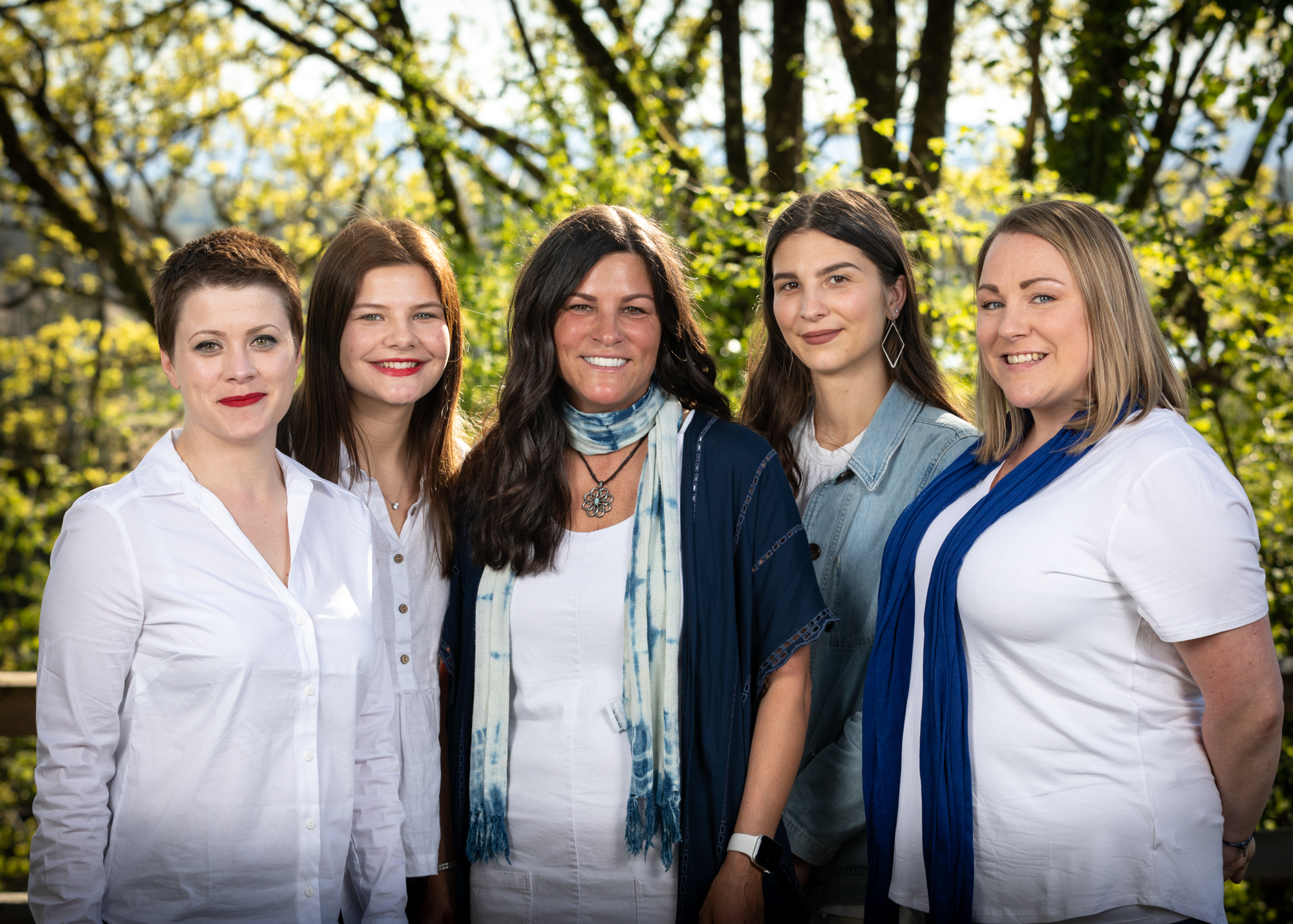 From left to right; Liz Wilson, Emma Hixenbaugh, Kelly LeVeque, Karly Wilson, Melissa Hedden
---
Meet Liz Spicer, a Comfort Keeper® of the Year from our Vancouver, WA, office!
Liz Spicer was recognized as a 2017 Comfort Keeper of the Year during the Annual Comfort Keepers Leadership Conference in Orlando, Florida.
Watch Liz's interview to learn more about her passion for caregiving. For her, being a caregiver isn't just a job - it's a calling.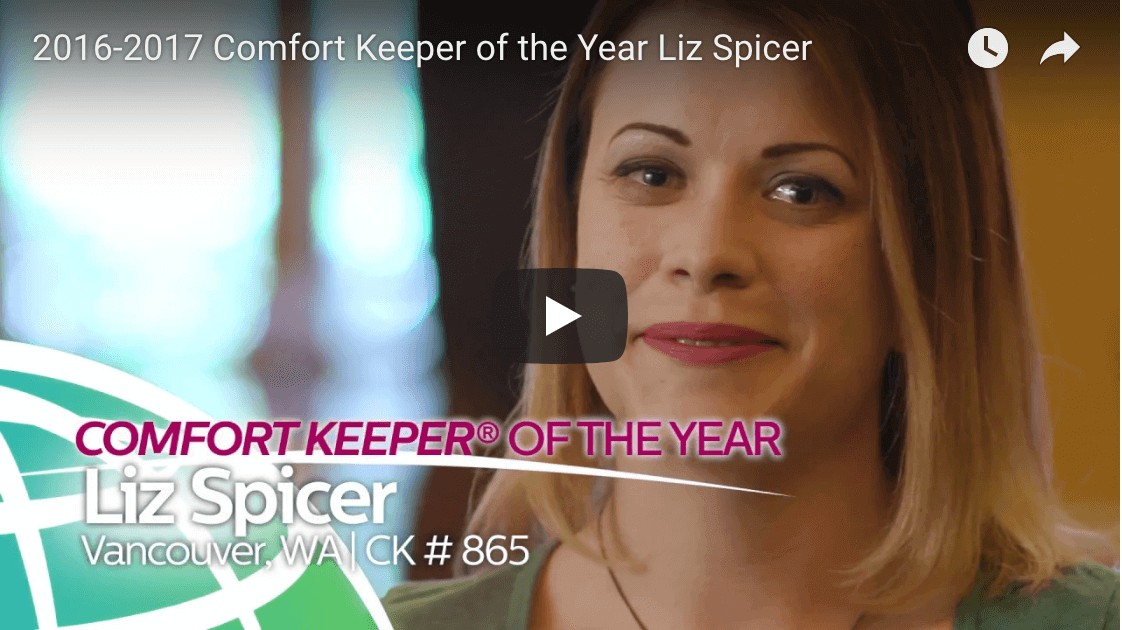 Join our award-winning team of caregivers! Call us today at (360) 218-2081!