FOR IMMEDIATE RELEASE
CONTACT: Anthony J. Fiore
EMAIL: ck978@comfortkeepers.com
PHONE: 703-686-4820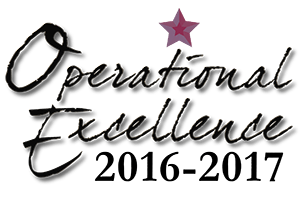 In Home Care Operational Excellence Award Presented to Manassas Comfort Keepers®
Manassas, VA (Nov 2, 2017) — Local Comfort Keepers® franchise owner, Anthony J. Fiore was recently awarded the Operational Excellence award by CK Franchising, Inc., franchisor of Comfort Keepers in-home senior care franchise network, for consistent delivery of exceptional service to clients, employees, and the community.
This recognition requires hard work by the franchise owner. Award recipients are selected based on overall client satisfaction for exemplary service and quality of care, which requires compliance with strict quality standards. Their level of local community involvement also comes into play.
"This is a real honor," said Fiore. "It's great to be recognized not only by our clients, but also by our caregivers who regularly provide the type of personal care that is the hallmark of Comfort Keepers, and by Manassas, the local community in which we serve. It just doesn't get any better than this."
Comfort Keepers, a growing franchise offering in-home care and services for seniors and other adults needing assistance, allows clients to live comfortably in their own homes and maintain their independence. Their care packages can include companionship, meal preparation, light housekeeping, grocery shopping, incidental transportation, laundry, recreational activities, and more. All Comfort Keepers caregivers are employees who undergo criminal, driving, and credit background checks that ensure dependability and reliability. Fiore has owned the Manassas Comfort Keepers franchise for 3 years.