Centreville, VA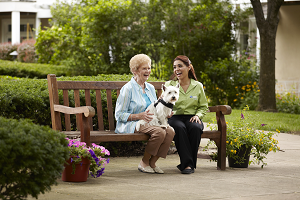 Comfort Keepers® is delighted to offer in-home care for seniors and other adults in the Centreville, VA community. We strive to create a plan of care that is perfect for your loved ones so that they can continue to live comfortably and independently in their own homes.
Comfort Keepers provides a variety of services – from laundry to light housekeeping to personal services – and our caregivers are thoroughly screened, carefully selected, and highly skilled. Above all, our mission is to help preserve the independence of those you care for so that they can look forward to each new day.
Comfort Keepers understands that seniors may wish to exercise their independence outside the home, as well. Whether they need to run to the grocery store for milk or need a lift to their scheduled medical appointments, we'll be able to assist them every step of the way.
Because our caregivers can drive, your loved ones can continue to enjoy their favorite things in Centreville, like having a picnic at the Virginia Chase County Park or enjoying the comfort of a good book at the Centreville Regional Library. We'll make sure that your loved ones remain as engaged and independent the community as they are in the home.
We also specialize in providing in-home care for those that have bravely served our country in times of need. We feel that it is our duty to help those who have selflessly given so much for others to live freely. For more information on Veteran's Care, click here.
Call Comfort Keepers today at (703) 686-4820 to learn more about how we can provide expert, loving, in-home care for your loved ones in Centreville, VA.