Catharpin, VA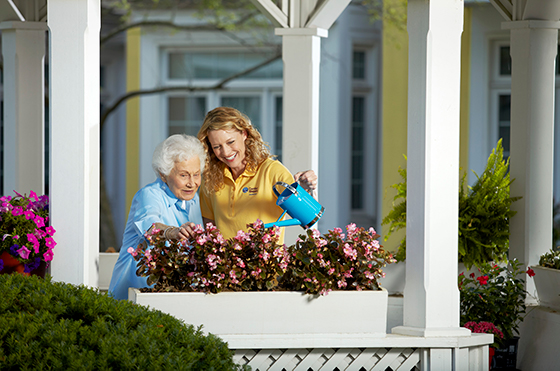 When considering in-home care options for those dearest to you in Catharpin, VA, look no further than Comfort Keepers®. With our wide variety of services – including personal care, light housekeeping, and laundry – your loved ones will receive care that is tailored to their specific needs, allowing them to live safely and comfortably in their homes.
In addition to our in-home care services, Comfort Keepers® also provide transportation to various locations in and around town. If your loved ones have any scheduled medical or dental appointments, we'll make sure they arrive safely and on time.
If they wish to get outside and stretch their legs, we can accompany them to Catharpin Park for a leisurely afternoon stroll and then head over to Sudley Garden Center so they can begin planning their next garden. Engagement is vital to senior independence, and we hope that by providing transportation and companionship to your loved ones' destinations, their vitality will continue to grow.
We also specialize in providing in-home care for those that have bravely served our country in times of need. We feel that it is our duty to help those who have selflessly given so much for others to live freely. For more information on Veteran's Care, click here.
We look forward to hearing from you. If you have any questions about our in-home care services in Catharpin, call us 24/7 at (703) 686-4820.