End-of-Life Care and Palliative Care in Katy, TX, and Surrounding Areas
We are ready to provide comfortable end-of-life care and assistance for your loved one during a difficult time.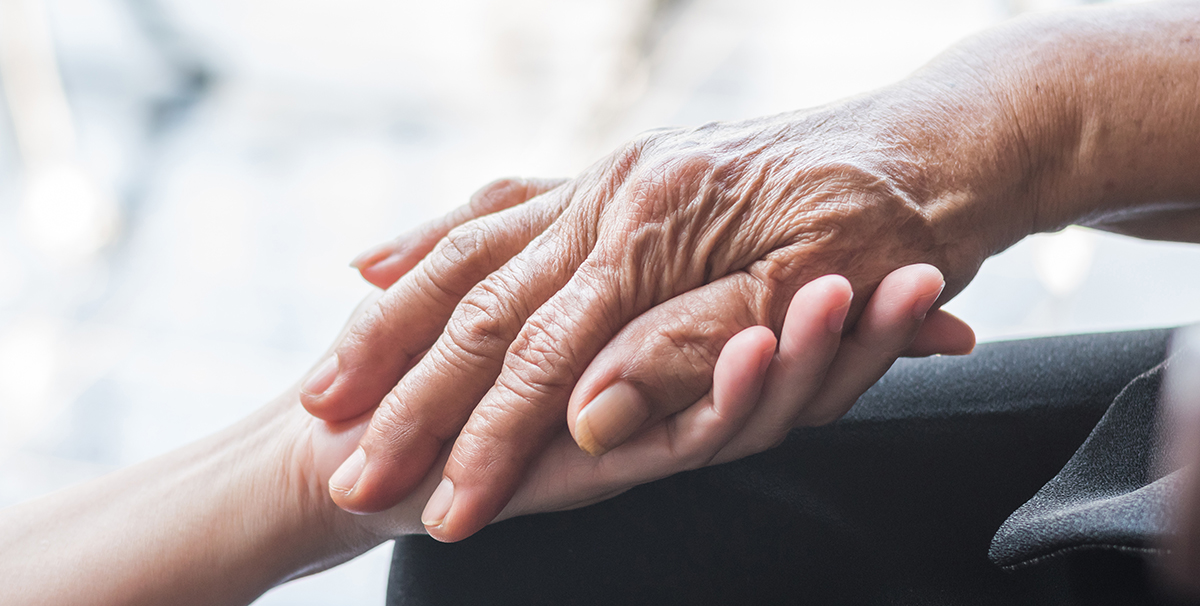 To know that your loved one has a limited time to survive is nothing short of an unbearable torment. When your family member has been diagnosed with a disease that limits their life expectancy, he or she will have a strong desire to see the end of their life in the comfort of their home and surrounded by their family and friends. American healthcare providers and social workers will offer a lot of medical care options, including Hospice Care. But making those tough healthcare decisions is not easy for family members to make when their loved ones are facing a life-limiting illness.
Many family members throughout the United States want the best quality of life for their loved ones when a terminal illness is involved, and they eschew the idea of hospice care or a nursing home, taking on the role of the family caregiver. However, providing end-of-life care and decision-making for someone who has a limited time left to live can be both physically exhausting and emotionally challenging. There are care services healthcare professionals with expertise in palliative care programs are uniquely qualified for, including medical treatment, life-sustaining treatments, and more. There are also planning and coordination factors involved in dealing with end-of-life issues that the decision-maker must face, including living wills, advance directives, life support decisions, cardiopulmonary resuscitation decisions, power of attorney, and so much more.
We at Comfort Keepers are a leading care team with years of experience providing palliative care services for family members suffering from serious illness as well as end-of-life care for your loved ones in their final days. Our home care providers support your loved ones and you by working with a hospice agency, palliative medicine provider, or medical practitioner in specific care facilities like a nursing home, to fully meet your family's needs. We will assist you in fulfilling the needs of the client as well as helping around the house, ensuring that you and the families cope with the situation well, both emotionally and morally, through our spiritual support, advance care planning, symptom management, and further end-of-life care services.
How Comfort Keepers Can Help
Our primary goal through end-of-life care is to provide comfort and care to your loved ones, which will allow them to make the most of the last days you spend together. Our palliative care team is there to help by offering support services that address specific care needs, such as:
Do laundry as needed be
Prepare food
Get the house cleaned
Dress and bathe and provide toileting assistance to the loved one
Give the loved one company while you can cope with the pain alone.
Our services don't end with the passing of a loved one. We are there to provide assistance and help to the families so that they can cope with the loss as well. Comfort Keepers are able to assist families with certain tasks, including moving belongings, organizing their personal items, and, in some cases, providing a shoulder to cry on if family members are in need of someone to talk to about their grief.
We can also continue to help after a loved one's passing. Our Comfort Keepers can help families deal with the loss and assist with tasks such as organizing personal items and moving belongings—or just simply being there to listen if family members need to talk and process their grief. If you are in need of end-of-life care or palliative care support, please don't hesitate to contact us online or call us anytime at (281) 978-2600.
Trusted Care For Seniors in Katy, TX and
the Surrounding Areas
Offering a full range of in-home companionship and personal care services to support independent senior living
at home in Katy, Houston, and the surrounding areas in Texas
CONTACT US TODAY FOR A FREE IN-HOME CONSULTATION!