Care You & Your Family Deserve

24 Hour Home Care Near Katy, TX
We simplify the process for you:
Virtual or In-Home Assessment
Care Plan Creation with the Client Care Coordinator
Assigned a Care Team
Call for a Virtual or In-Home Assessment
Do you have a senior loved one who could benefit from full-time home care services?
Residential care in familiar surroundings is far more effective than having a loved one or family member in a nursing home or other long-term care home or assisted living facility in Katy, TX.
At Comfort Keepers based in Katy, TX we provide 24 hour home care near Katy (s) to the entire area, we understand that your senior loved one may need around-the-clock, 24 hour home care services. Our 24 hr home care offering can help ensure that your loved one always has access to the companionship and personal care services that they need. As a leader in the home care industry, Comfort Keepers in-home care can assist with your senior loved one who may wander or sleepwalk, and need consistent monitoring throughout the day and night. Do not lose hope! Even if your senior loved one needs professional home health care we can help to keep them in the comfort of their own home.
Comfort Keepers in Katy, TX does not believe in one-size-fits-all care plans for those needing home care near Katy and the surrounding area. We know that each senior has their own unique care needs, such as Alzheimer's care or Dementia care. Personalized care services are key to providing the best 24 hour home care to your loved one and our care providers craft a 24hr care plan that keeps your loved one's special needs at the forefront while giving you the opportunity to care for your family and maintain a proper work/life balance. Do you think your loved one could benefit from around the clock home senior care?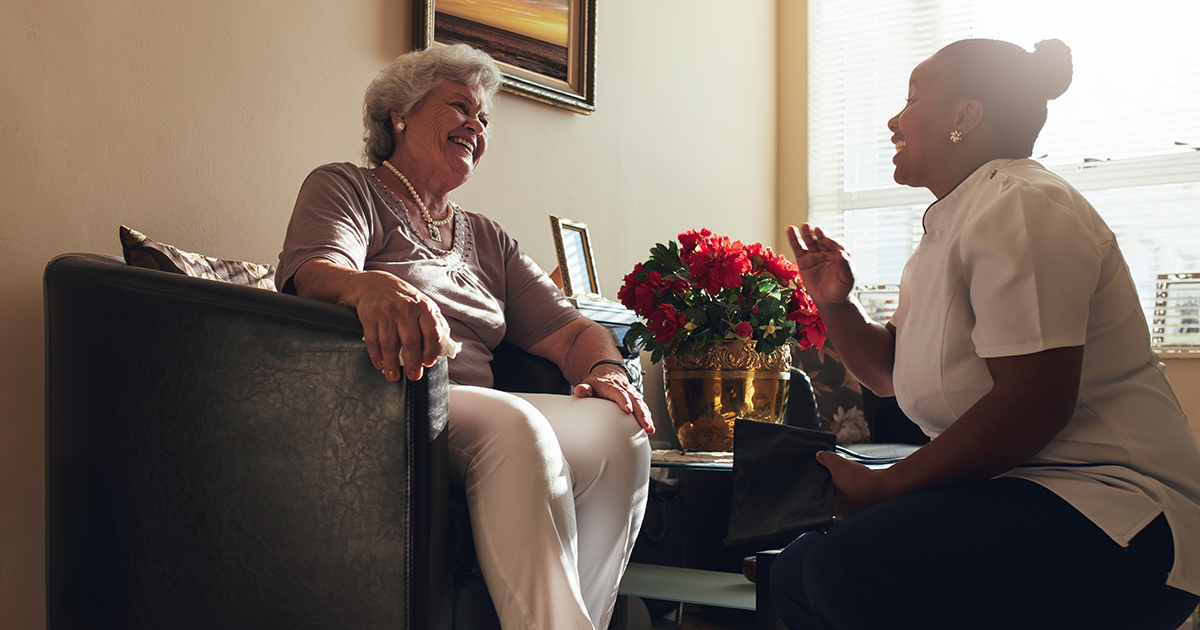 Comfort Keepers 24-hour Care vs. Traditional Live-in Care Service
Comfort Keepers in Katy provides one-to-one 24/7 round the clock care for our clients. This achieves the same goal as a traditional live-in care provider but goes above and beyond standard live-in home care. By having a qualified care team working multiple shifts instead of one live-in caregiver working in 24-hour shifts, Comfort Keepers's 24-hour care system provides broader coverage since a team can switch out members.
Contact us to schedule an in-home consultation and learn more about the good work we do for your loved ones, and how we can provide quality and loving 24-hour in-home care services to your loved ones.
Comfort Keepers is a home care company located in Katy, TX serves the communities of Katy and surrounding areas.
Trusted Home Care For Seniors in Katy, TX, and the Surrounding Areas
Comfort Keepers in Katy, TX offers a full range of home care options including in-home companionship and personal care services to support independent senior daily living at home 24 hours a day in Katy and the surrounding areas in Texas. If you are looking for 24-hour care for a loved one or family member and have questions about what it is like to have a home health caregiver work a 24hr homecare shift, contact one of our care coordinators. Comfort Keepers of Katy is a great company, a home care agency with the best home care solutions that focus on the well being and special needs of your loved one.
Learn More About Our Full-Time, 24-Hour Home Care Available For Seniors Living In or Near Katy, Texas
If your aging parent is living alone, they might have some problems taking care of daily living chores. Even if they're not showing it, you can be sure that housekeeping and other everyday tasks have become more challenging. They would definitely benefit from the professional home care assistance we offer at Comfort Keepers of Katy, TX.
Comfort Keepers is a leading home care agency that has a variety of customized senior care services for your loved one. Depending on the requirements of our senior client, we can provide either part-time or 24 hour home care. The latter is a common choice for those seniors whose health conditions do not allow them to live alone.
It's perfectly normal for mom or dad to need some extra help around the house as they continue to age. Rather than moving him or her into a nursing home, most elderly parents prefer aging peacefully in the comfort of their own home in Katy, TX. Of course, with the help of our professional caregivers ready to provide them 24 hour home care!
The main thing that makes our Comfort Keepers location stand out from other senior care agencies in Katy, Texas is that we create a special program for each client. Each senior is a unique individual with their own needs and wishes, at Comfort Keepers of Katy, TX we design home care programs after meeting your loved one and completing an in-home assessment. Our care providers will take into consideration a variety of things to come up with the best possible caregiving plan, including:
The condition of the living area in which the senior lives
Possible hazards lurking around the house
Senior's mental state and physical health
Senior's medical history
Their personal interests and lifestyle
Only by developing a customized plan according to the senior's needs and preferences can they ensure proper 24-hour home care. And once the plan is finished, compassionate caregivers start building a relationship with your family member and assist them with tasks they can no longer perform on their own. Whether this means only taking care of the house, or helping with personal care as well, you can be certain that our Comfort Keepers are up for the challenge.
Does your senior loved one need around-the-clock care? Contact us today for more information, and to schedule your free in-home consultation. We look forward to answering your questions and helping you find the right solution for your elderly loved one in Katy, TX.