Leading Home Care Services for Seniors in Southaven, MS
Comfort Keepers provides expert home care services to elderly adults in Southaven, MS and the surrounding areas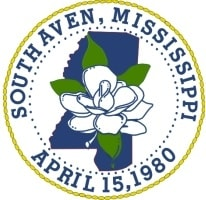 Comfort Keepers has been serving Southaven, MS and surrounding areas in DeSoto County since 2007. Owners Cary and Wendy Rotter took over Comfort Keepers in Memphis and northwest Mississippi in 2001. Since then, they have helped provide seniors and other adults in the areas with optimal in home care and at home elder care services.
Cary and Wendy have significant experience caring for seniors and other adults after being the family caregivers for their own parents. Their experiences providing this care reinforced for them that providing skilled, engaging care to individuals in need is integral to contributing to one's community. The Rotters bring this first hand knowledge to their business and training and have built a successful business around providing seniors uplifting in home care and their families peace of mind.
Quality Senior Care Services
We provide personal and companion home care services using Interactive Caregiving techniques that help our clients stay mobile and remain involved and active in their daily routines. Our caregivers are there to help mom or dad with housework, transportation services, meal preparation and companionship. We can also take mom or dad to their appointments or help with grocery shopping at SuperLo. Southaven has a lot of places and activities that your loved ones can enjoy. Some of our favorites are a visit to Cedar Hill Farm, attending events at the Linden Center or seeing a community production at the Snowden Grove Amphitheater. We find that planned, safe excursions are good for the body and spirit.
To ensure that our in home care services meet the highest standards, our caregivers go through a rigorous application process, which includes extensive background checks and tests. Our caregivers also receive ongoing education in areas of care. This education and our rigorous training help ensure that our caregivers learn to care for, engage, and interact with our clients. This helps caregivers embody our philosophy of raising the quality of seniors' and other adults' lives through interactive caregiving.
Community Ties
An active retirement community Southaven is a haven for both clients and caregivers. The city is a member of Mississippi Hometown Retirement. Comfort Keepers is associated with numerous organizations in Southaven, including the Forever Young Senior Adult Group, the Southaven Chamber of Commerce, and the Area Agency on Aging. Southaven is part of DeSoto County, which is home to numerous academic institutions, arts and entertainment venues, and bountiful natural resources. We take advantage of these resources in order to provide the care that our clients need and deserve.
We work with local hospitals and extended care facilities like Baptist memorial Hospital, Golden Living Centers, DeSoto Health Care, Hermitage Gardens, and North Delta Hospice & Plltv. Transporting our clients to and from these facilities or meeting them at these facilities is easy if we utilize Southaven's convenient transportation systems, including MATA.
Our goal is to provide superior care services that match clients' needs. To learn more about the home care services available to you in Southaven MS, please contact us online or call us today at (901) 207-8209.