In Home Care and Senior Services in Union, SC
Comfort Keepers provides unique In home care services in Union, SC and the surrounding areas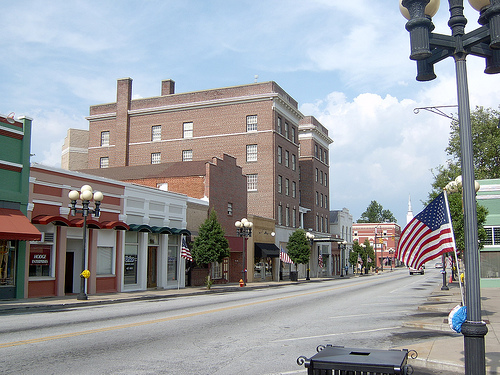 Comfort Keepers is a leading provider of in home care services in Union, Spartanburg and Cherokee counties. Owners Erin and Kiki Couchell have provided care and assistance to hundreds of families since they opened their doors in 2006. After Erin's mother was diagnosed with Alzheimer's disease in 2002, she realized the need for dependable home care in Spartanburg. With the help of her mother-in-law, Kiki, they opened Comfort Keepers of Spartanburg.
We provide non-medical, in home care services for seniors and other adults in Union, SC. Our mission is to provide our clients with the highest level of quality of life that is achievable. Our expert caregivers, called Comfort Keepers, are trained in Alzheimer's and dementia care, personal care, and our unique style of Interactive Caregiving.
We strive to keep our clients active mentally, emotionally and physically. Our Comfort Keepers can provide transportation and companionship for things like medical appointments, grocery shopping or shopping trips downtown. We treat each of our clients with the respect and dignity they deserve, as though we were caring for a member of our own family. Our entire Comfort Keepers staff works to help seniors and adults live an independent, happy life.
Comfort Keepers offers in home care to clients and are able to customize our services.  A caregiver from Comfort Keepers can assist a client a few hours a day or can stay with a client 24 hours a day, depending on the level of care they need.  Comfort Keepers is able to assist with housekeeping, bathing, dressing, meal preparation, medication reminders, and are able to transport clients throughout the area.
One useful service that a caregiver from Comfort Keepers provides is transportation throughout the immediate vicinity.  Family members who are worried about their aging loved ones getting to doctor appointments on time can allow a caregiver from Comfort Keepers to handle this responsibility.  Comfort Keepers regularly brings clients to Urgent Medical Care, Wallace Thomson Hospital, and other medical establishments in Union, SC.
Caregivers from Comfort Keepers focuses on providing companionship to aging seniors in the comfort of their home.  Since most aging adults are looking for someone to bond with, having a caregiver around gives them someone to talk to.  Family members who want their loved ones to communicate with others should allow a caregiver from Comfort Keepers to provide much-needed companionship.
Caregivers like to keep clients active, both mentally and physically.  Caregivers participate in meaningful conversations that keep clients mentally active.  In addition, Comfort Keepers likes to spend time performing hobbies that clients enjoy as part of their in home care services.  In order to keep clients entertained, caregivers play board games, perform puzzles together, and play cards.
Since caregivers can bring clients throughout the local area, Comfort Keepers is able to run errands and visit the local sites.  A caregiver can bring clients to the grocery store, shops in the area, and local landmarks.  Comfort Keepers likes to bring clients to Foster Park and Union County Park in order to enjoy the fresh air and get some exercise in Union, SC. 
Please contact us TODAY at (864) 485-9129 to discuss any of our care services, products such as Medical Alert Systems, or to schedule a free consultation.