Family Connect: Online Support For Elderly Home Care Services
Our online portal can play an important role in your family's elderly home care services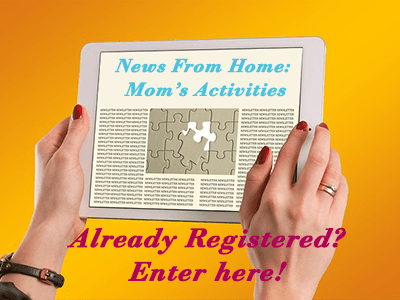 If you live in the Low Country, you are pretty much in love with the ocean and nature. The magnificent golfing in the area, the pristine beaches, the Arts Center of Coastal Carolina and the Sea Pines Forest Preserve are just a few of the wonderful reminders of how beautiful the entire state of South Carolina can be.
This is a perfect place to enjoy retirement and take in the sun and sand, however, not all of us are fortunate enough to call Bluffton or Hilton Head home. Wouldn't it be nice to stay in touch with your loved ones or check in on their in home care from afar?
You Can!
The good news is that technology is helping to provide practical solutions. Not only do we offer a senior computer called the grandPad, we also provide all of our clients a way for their families or designated representative to check in on their home care - from the convenience of their own home or office.
The Family Connect Portal.
The Family Room is a smart software solution that lets everyone know what's going on back home with their aging loved ones.
Families today don't always live in the same neighborhood, town, state or even country. This can make looking out for an aging relative something of a worry, especially if they're receiving home support from local caregivers. The main concern in these situations is the not-knowing. Thanks to The Family Room, an online portal available to the relatives of Comfort Keeper's clients families can be up on virtually all the details of their loved ones care.
See How Our Family Connect Portal Can Help
Logging on to The Family Room has the following benefits:
Eliminates the need for the paper log book
Displays information on any upcoming schedules
Regular updates from the caregiver or caregiving team on home care services
Provides medical information including medications, dosages, etc.
List the tasks and duties performed for each shift
The wonderful thing about The Family Room is that you can create multiple accounts for close family members. This means anyone from anywhere with an authorized login, and access to the internet, can check in on their loved ones. It's there for all to see, from caregiver updates, past and present, to-do items, and any special notes. You can even make payments or part-payments online and view current invoices and payment history.
If you would like to learn more about our family access portal and elderly home care services plans, contact us or call Comfort Keepers of the Low Country directly at (843) 757-7731.