In Home Senior Care Services
Walterboro, SC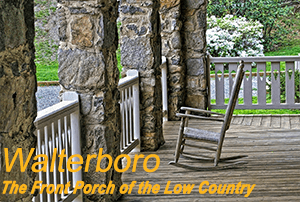 Comfort Keepers® is proud to offer seniors and other adults in Walterboro, SC, Colleton County and its neighboring communities warm, expert, in-home care. Our unique caregiving plan ensures that, whatever their needs may be, your loved ones receive loving, expert care.
As our caregivers, called Comfort Keepers®, work to assist your loved ones with their specific needs, we believe it's important to help preserve their independence in Walterboro. Our caregivers live and work in Walterboro and know the area. Not only can we take care of your seniors in their home but we know all the nice spots to go visit!
Whether your senior needs some help at home with some light meal prep or wants to grab some comfort food from the Olde House Cafe - our caregivers are both great cooks and great drivers.
Our caregivers are insured and bonded, expertly trained and ready to help your senior get the most out of living in the Low Country. From Alzheimer's Care to Personal Care to Transportation Assistance, we work with seniors and their family members to develop an individualized plan of care and then provide care as though it were a member of our family.
Call us today at (843) 757-7731 to learn more about our expert, loving, in-home care services in Walterboro, SC.