Meet Our In-Home Care Provider Team of North Augusta, SC, Aiken, SC, Augusta GA, Evans, GA and the Surrounding Areas
We understand that leaving your loved one in someone else's care might leave you worried about their safety and well-being.
This is why we have ensured that every single member of our Comfort Keepers care team in North Augusta, SC is professional, skilled and well trained. Before we hire a home care provider, we conduct a thorough screening and interviewing process. This way we are able to identify the best caregivers who then go on to complete training and become Comfort Keepers.
But what makes Comfort Keepers different from other home care agencies?
The thing that makes our caregivers special is their natural gift for caring for others. Our Interactive Caregiving philosophy is the foundation of our customized care plans and in order to provide our clients with the care they need and deserve, we pay special attention to their likes, dislikes, preferences, goals, abilities, and limitations. With our customized care plans delivered by our trained professionals, we are able to keep our clients engaged and active to live happier and healthier lives.
Extensive background checks - ongoing education
Comfort Keepers members need to pass extensive background checks and complete ongoing continuing education. We also make sure that our home care providers are compassionate and motivated individuals, dedicated to providing top-level care to our clients. In order to protect you and your family, we have ensured that each and every one of our caregivers are bonded, insured and covered by workers' compensation insurance. Our skilled and compassionate caregivers are the backbone of our professional home health care agency that has helped thousands of seniors live independently and safely at home.
We have been serving North Augusta and the CSRA since 2002. Please call us with any questions.
Questions? Give us a call at (803) 279-7100.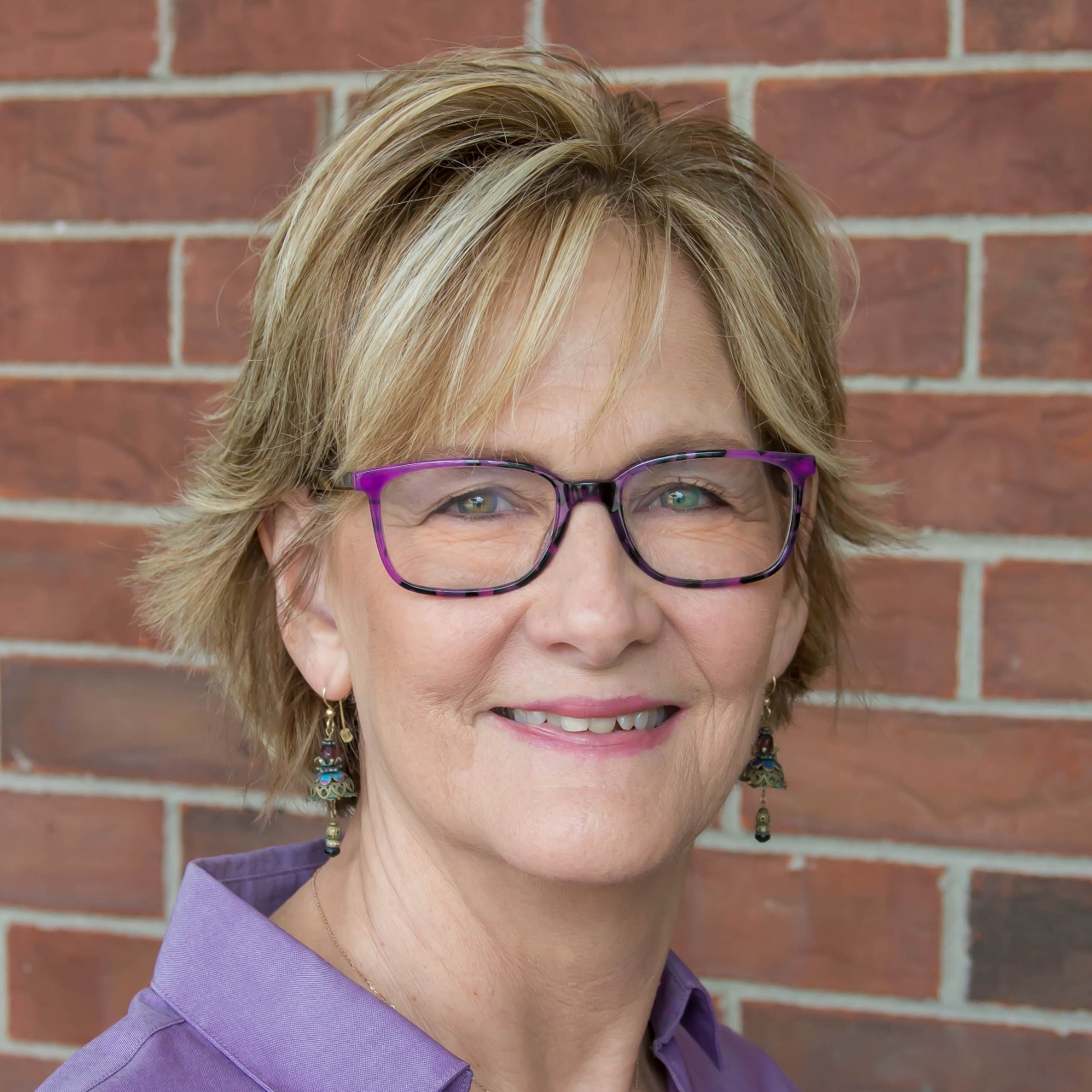 Janet Baumgardner
Owner / CEO
Like many adult children, Janet was faced with the decision to care for her Mother who needed 24 hour care. Eventually, exhaustion and stress caught up with her and was affecting the whole family. She knew she needed help. Janet began investigating and found there were limited resources in the North Augusta area. She was concerned about the quality of care for her Mom. At that time, most Caregivers worked independently. They were not bonded or insured. She found this a concern. Did she really want a stranger in her home? Alone with her Mom? What if they got injured or were untrustworthy? She saw a need for quality in-home care and began exploring possibilities.
Then, a tragic accident left her 21-year-old son paralyzed. Her need for a caregiver in the home had still not been met and now was even greater. Eventually, her heart and vision won out. She and husband Jeff purchased the Comfort Keepers 429 franchise and began serving North Augusta and surrounding communities of the Central Savannah River Area (CSRA). They opened a second office in Evans, GA. Janet serves as CEO but in the beginning, she filled every role in her one-woman shop and to this day steps in wherever needed.
When Janet became an LPN in 1989 she quickly was reminded of her natural compassion and respect for seniors. Operating a Comfort Keepers, providing in-home care was a dream come true. Her first client required help weeks before her Comfort Keepers license was in effect so she served her at no charge as a friend until her license was active. She remembers her well, "a tiny Japanese woman who could barely speak English. She needed help with showering, dressing, and meals. Eventually, the progress of Alzheimer's required caring for her only a few hours each day to our caregivers being with her 24 hours every day. It's caring for people and families in these most emotional and challenging times of life that continues to draw me to the privileged role we fill as caregivers."
That was nearly 20 years ago and many clients and caregivers later, Janet still enjoys serving seniors and their families. She has been recognized for her service as she was named "Small Business Woman of the Year" by the North Augusta Chamber of Commerce; recognized as one of the "26 Women to Watch" by NBC TV channel 26, WAGT. She was a "Dancing Star of Augusta" raising over $18,000 for the Alzheimer's Association. She and her team at Comfort Keepers led the kick-off for the Feed Seniors Now campaign; a food drive in conjunction with Golden Harvest Food Bank bringing awareness to senior hunger in the CSRA. Comfort Keepers of North Augusta is the founder of the Annual North Augusta Healthy Fair. Additionally, for the love of baseball and the communities of the CSRA, Comfort Keepers North Augusta is the sponsor of Baseball Bingo for the Augusta GreenJackets minor league home games. Play ball!
Janet served on the Board of Directors of the North Augusta YMCA and currently serves as a member of the American Legion 71 Women's Auxiliary; the Chamber of Commerce of North Augusta; Columbia County Chamber, Augusta/Richmond County Chamber, the Aiken Chamber of Commerce; North Augusta Lion's Club, Teal PMG Board of Directors, the Vineyard Church in Augusta and when possible on missions and disaster clean-up projects.
Janet enjoys spending time with husband Jeff and their family, three grown children, four grandchildren, and her 7 siblings. She loves traveling, reading, long walks, relaxing by their pool and exploring her interest in painting.

Jeff Baumgardner
Owner / Marketing and Sales Director
Jeff and Janet have owned Comfort Keepers 429 franchise since 2002. However, until more recently, Jeff remained in the background. After a tragic accident left his son paralyzed, Jeff found an interest in the durable medical equipment industry. He became an Assistive Technology Professional (ATP) and Certified Rehabilitation Technology Supplier (CRTS) and has served in that industry since 2001. As an ATP/CRTS, he provided custom power rehab wheelchairs to brain and spinal cord injury clients with the goal of allowing them to remain safe and independent in their homes.
In addition to the viewpoint his son's challenges give Jeff, he has a brother with Down Syndrome. Throughout his life, this has given him a unique and compassionate perspective for those perceived as disadvantaged. Jeff finally joined Janet and her team in April of 2013. He serves as the Marketing & Sales Director which gives him the opportunity to meet with individual families. The move to Comfort Keepers was a natural one for Jeff. He says," it's a good fit for me. I enjoy serving the senior population and educating them on options for care. Our individualized care plan philosophy makes a huge difference in the lives of those wanting to remain independent, staying in their own home and community. Many families find that what we offer in interactive caregiving is truly a comfort and brings peace of mind to all involved."
Jeff grew up in Ohio and is a graduate of Michigan Technological University with a Bachelor of Science degree in Forestry. He served in the US Army in the Military Police Corps, 82nd Airborne division at Fort Bragg, NC. The family moved to North Augusta, SC when he accepted a position at the Savannah River Site as a Special State Constable for the State of South Carolina. Many chapters later, he joined Janet at Comfort Keepers 429 where he is also a Certified Senior Advisor (CSA).
Jeff serves as a North Augusta Chamber of Commerce Ambassador; North Augusta American Legion Post 71 – Committee Chair on Americanism & Youth; is an active member of the Rotary Club of North Augusta; American Legion Riders of South Carolina; Aiken Community Service Network; Aiken HealthCare Alliance; Aiken Chamber of Commerce; Christian Businessmen Connection; Aiken Networks Chapter of Business Network International (BNI); he serves at the Vineyard Church of Augusta and is a US Army Veteran.
Jeff enjoys time with his wife, family & friends, relaxing in their swimming pool and long rides on his motorcycle.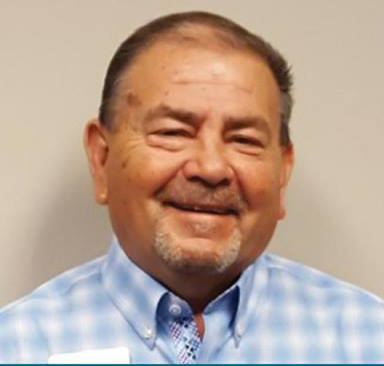 Rod Barrie
Marketing Manager
Rod joined Comfort Keepers North Augusta as our Marketing Director in 2011. He retired from the Augusta Chronicle and realized how much he missed his involvement in the CSRA medical community, service organizations, and churches. He has found a new passion in marketing the in-home care services of Comfort Keepers North Augusta. He believes in the importance of our services and has found it a perfect match for him to stay involved in the communities he truly loves. He brings enormous compassion, commitment, and enthusiasm to our team and we are grateful to have him with us. He is a key organizer of the annual North Augusta Healthy Fair sponsored by Comfort Keepers.
Rod represents Comfort Keepers 429 as an Ambassador of the Augusta Metro Chamber of Commerce of Richmond County and active member of the Columbia County Chamber of Commerce, Evans, GA.
Rod is married to Holly, they have four adult children, seven grandchildren, one great grand-daughter and a dog. Rod and Holly enjoy spending weekends on Clark's Hill Lake. Joseph W Patrick
Finance Officer
We welcomed Joseph to our team in 2017. His organizational skills, focus, and love of numbers keep our core running smoothly. Joseph interacts on a daily basis with Clients, Client family members, caregivers and vendors. He is responsible for payroll, insurance/VA processing and all AP/AR. When he's not spinning those plates, he helps out in all departments and is quite the handyman! He brings a quick wit and sense of humor that makes even the most difficult day more enjoyable.
Joseph enjoys time with his daughter, family, and friends.
Interested in joining the Comfort Keepers North Augusta care team?
We offer competitive compensation, a highly flexible work schedule, and opportunities to impact someone's life in a meaningful and fulfilling way. Whether you're looking for a part-time job senior care job or the start of a new career, we'd love to hear from you.
Browse Jobs