What Makes our in Home Care Stand Out in Walhalla, SC and the Surrounding Area?
Discover how Comfort Keepers In Home Care of Walhalla, SC, can make a difference in your loved one's life.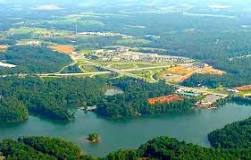 One of the reasons Comfort Keepers have become the most reliable and respectable in home care provider in Walhalla, SC and around the country is we share the same values as our caregivers.
Not everyone can become a Comfort Keeper. Only those individuals who are compassionate by nature and who understand what it takes to take care of seniors can become one.
However, before anyone starts working with Comfort Keepers, they have to go through a thorough screening process. This includes extensive interviews in person, detailed background checks and reference checks. After they have been selected to join Comfort Keepers, our future in home care providers undergo specialized training where they learn how to physically and mentally stimulate seniors, provide them with proper nutrition, and keep them safe. Interactive Caregiving is an important part of this training as well.
Interactive Caregiving is a unique, person-centered approach to caregiving that aims to include seniors in their own care as much as their health permits. It provides plenty of opportunities for seniors to stay physically, mentally and socially active together with their caregiver.
All our care providers are Comfort Keepers employees, which means they are bonded and insured.
Comfort Keepers offer a full range of in home care services to our clients, making sure that the specific needs of every individual client are properly and promptly addressed. We offer tailored care plans so that the seniors who choose Comfort Keepers can continue living in their home safely and independently.
We provide care 24 hours a day, seven days a week, no exception. In case one of our caregivers is absent from work, we will immediately find a suitable substitute.
In addition to having a highly-functional system that allows us to track when a caregiver enters and leaves their client's house, we also often visit our clients to check if they are satisfied with the care provided.
Our in home care providers work closely with various senior-centered facilities so that they could provide the best possible care in accordance with their client's needs. They have access to a wide variety of resources too. No matter how skilled and knowledgeable they are, Comfort Keepers are always happy to learn and grow with their clients. That is also why they continue educating and improving themselves constantly – they really want their clients to be happy as they grow old.
If you would like to know more about us or the services we offer, call us today at (864) 402-4077.