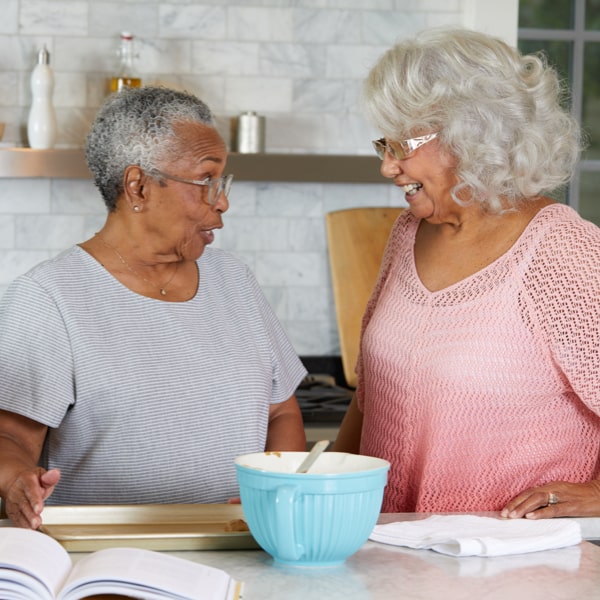 Uplifting Home Care Services In Lancaster, PA and Surrounding Areas
Comfort Keepers provides seniors in the Lancaster, PA area with compassionate home care services
There have been many studies that confirm that the vast majority of seniors have a strong desire to continue aging in their own home for as long as possible. However, you do not have to read research papers to know your senior loved one is happiest in their home and that they will do whatever it takes to age in place throughout their golden years.
At Comfort Keepers, we help seniors achieve this goal through specialized home care services designed to facilitate everyday tasks, promote wellness, and improve overall quality of life. Our trained caregivers provide meaningful companionship, personal care, transportation, and more.
Caring Is Key
We know that each of our clients is an individual with a unique story and a unique set of needs. That is why we focus our efforts on creating highly customized care plans for each and every client rather than taking the usual one-size-fits-all approach. In addition, we work with some of the best caregivers in South Central Pennsylvania who were background checked and screened for empathy and are fully committed to helping those in need.
Peace of Mind for Loved Ones
Whether you live out of town or even out of state, or simply have too much on your plate right now with raising kids and working full-time, Comfort Keepers is here to help. With our customized home care services in place, you can find peace of mind knowing your senior loved one is receiving the best possible care from experienced, trustworthy professionals.
It is important to note that we also offer a number of safety products, technology solutions that provide real-time updates, and a direct line with your loved one's care team whenever you need us.
Individualized Care Plans Tailored to Your Needs
Before we start providing home care services for your family, we will first conduct a comprehensive in-home assessment to better understand your loved one's situation, medical history, needs, and preferences. We will be there to answer all your questions and follow your instructions to develop a care plan best suiting your schedule and budget.
Whether your parent is fairly independent and needs only occasional help with house chores for a few hours per week or they could benefit from 24-hour home care due to an existing medical condition, Comfort Keepers can step up to the task and manage any level of care you may require. During the initial consultation, we can also complete a thorough home safety assessment and recommend a set of home modifications and safety measures.
Call our Lancaster office today at (717) 312-4756 to learn more about our home care services and how Comfort Keepers can help your loved one age gracefully at home.