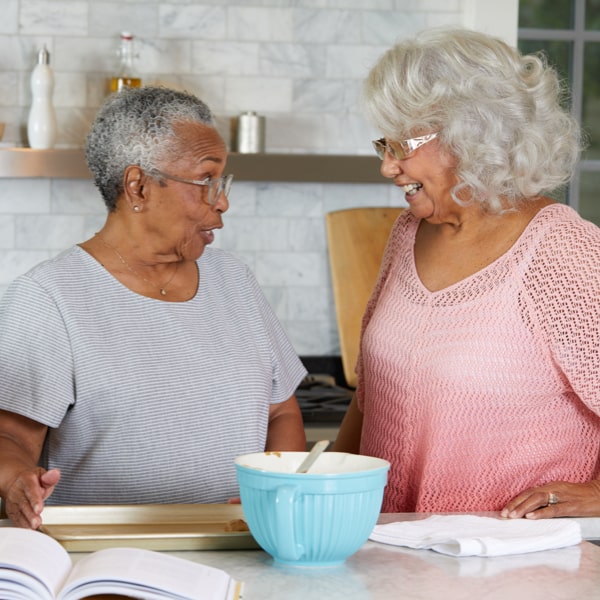 Senior Care Services in Hazleton

, PA
Now families can choose exceptional services right at home
We simplify the process for you:
virtual or In-Home Assessment
Care Plan Creation with the Client Care Coordinator
Assigned a Care Team
Call for a virtual or In-Home Assessment
Whether you are looking for a daycare provider for your children or an in home senior care service for your aging parents, you just can't be too careful these days. There are so many elderly care services that fail to meet the standards needed to be the one you choose. One of the most common concerns expressed by those looking for senior care services in Hazleton, PA is the safety of their loved ones. Every one of our Comfort Keepers caregivers has received a wide range of safety training. We do this to ensure that your loved ones will always be treated with the utmost in courtesy, love, and professionalism
The first step in finding the right home care provider for your family member is to have someone come to you for a care consultation. During this meeting, our representative will go over our policies. They will then review the health and home of the prospective client. This information will then be used to create a customized care plan.
At Comfort Keepers, our goal is to work with you and your loved to ensure they can remain safely in their homes and enjoy their golden years. Our senior care services plans include a wide array of light housekeeping services, food preparation, and errand services. We also offer a range of nursing services that include care for those suffering from Alzheimer's disease and dementia, mobility care, and around the clock care. We also offer end of life care designed to make your loved one's final days as comfortable as possible.
We also we realize that while a number of our clients would love to be able to get out and take care of their own errands, many of them simply are unable to or no longer want to. Our home care programs include caregivers who are prepared to take care of things like doing the grocery shopping, picking up medical prescriptions and any one of dozens of different errands. Our clients are always welcome to go along for the ride or they can always just let their caregiver take care of everything for them.
At Comfort Keepers, we are very proud to offer our clients and their families a very special form of care we call Interactive Caregiving. This form of caregiving is intended to provide your loved ones with the perfect balance of care, support, and companionship. Our services are designed to help your loved ones with the care they need, without taking away their dignity and at the same time allows them to continue taking an active role in their own care.
Contact us or call
today if you would like more information regarding our leading senior care services or to schedule your free care consultation.