Interactive Caregiving™ Comfort Care For Elderly Adults in Bridgeville, PA
Learn more about our distinctive approach to in-home comfort care for elderly seniors in Bridgeville and surrounding areas
---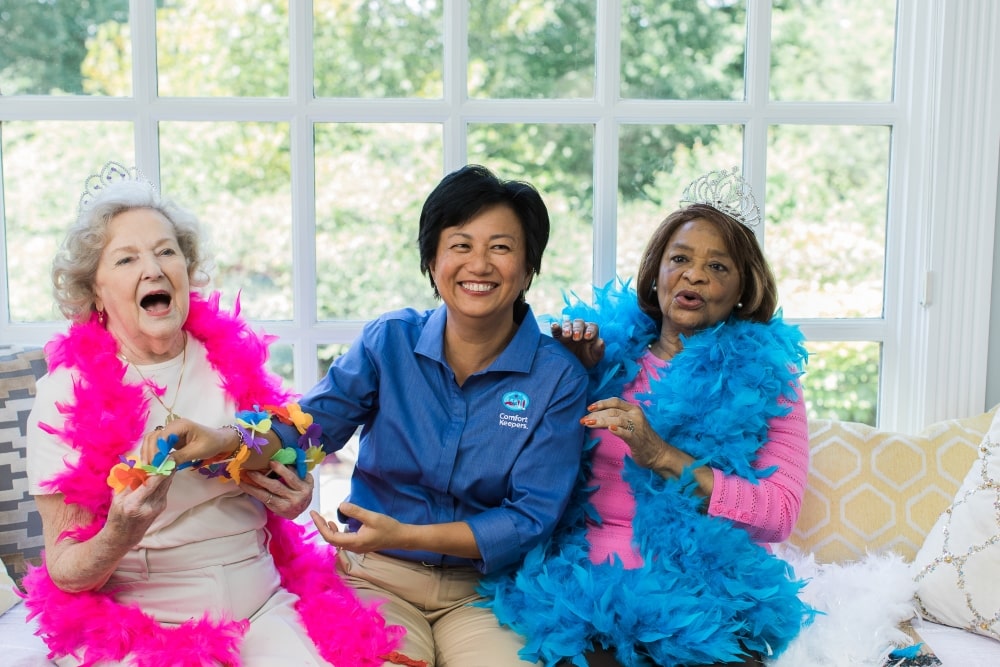 Here in Bridgeville we have a team that knows how to turn simple tasks into things of joy. It's basic comfort care for elderly. This creates opportunities for meaningful conversation and offers activities that make our clients feel better physically, mentally, socially and emotionally. This is how Interactive Caregiving works, and if you want to find out more about it, give us a call: (412) 204-7975.
How Does It Make a Difference?
Interactive Caregiving helps older people live longer, healthier, and more meaningful lives. It's true that data shows active living can help people stay healthy in old age. Interactive Caregiving reduces the risks of isolation and loneliness, increases long-term life expectancy, and reduces the risk of other age-related illnesses and diagnoses.
It is made for each senior person based on their personality, unique interests, health and abilities. As such, an Interactive Caregiving plan is made for each person. This elder care services plan will include a variety of activities such as:
The pleasure of a walk around the block.
Doing a chore together around the house.
Planning and cooking food together.
Talking about news, movies or anything of interest.
Enjoying pleasant conversation while looking at scrapbooks.
Completing a puzzle together or doing crafts.
Experiencing shopping together or attending church.
Going to a community senior center in the Bridgeville area.
Enjoying area events or civic activities.
Dancing and having fun.
Our Bridgeville office delivers essential personal care, companionship, and homemaker services that help seniors live happily at home, like other in-home care providers. However, with our Interactive Caregiving approach, we are able to raise seniors' quality of life to a much higher level than typical comfort care for elderly seniors providers.
When all is said and done, we discover a happier and rewarding life for your senior -- and it's all enjoyed right at home.
Find out more about our comfort care for elderly seniors today by contacting our office in Bridgeville, PA or by filling out our online contact form. Our office staff will gladly work with you and your loved one to come up with a plan that fits all of your family's needs. Call us at (412) 204-7975.