Elderly Companion Care in Bridgeville, PA and the Surrounding Area
Comfort Keepers Offers Excellent Companion Care for Your Loved Ones in Bridgeville, Upper St. Clair, PA and Nearby Areas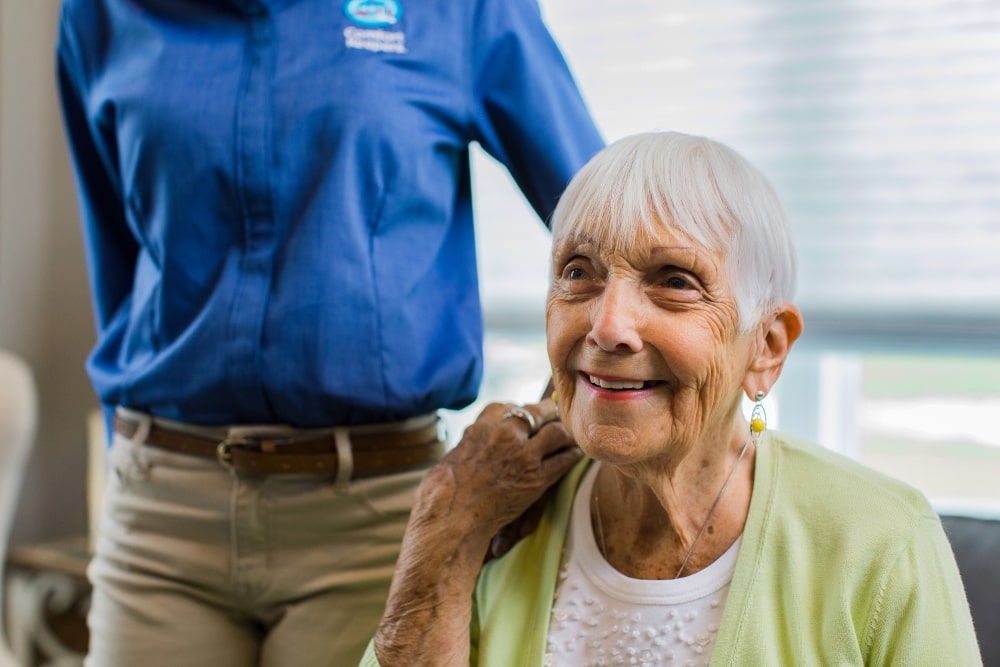 Are you in need of devoted companion care for a loved one in Bridgeville, Upper St. Clair, PA and the surrounding area? Turn to Comfort Keepers of Bridgeville, PA. Our trained team of caregivers know how to handle your senior's every in home need. We'll assist them at mealtime, handle the laundry, offer medication reminders, run errands, take them to appointments and offer thoughtful conversation every step of the way. Call us at (412) 204-7975.
We all need time to be with friends and family, especially seniors who may have lost a spouse or friend. And not only that, basic old age or exacerbated medical problems may be contributing to increased depression. Comfort Keepers can be there to lighten the load, improve living conditions and offer hope. Whether your loved one resides in Bridgeville, McMurray, Morgan, Upper St. Clair, Rennerdale or anywhere in the surrounding area, our crew will come straight to their door to assist with whatever they need. Call us today for in home senior care that allows your loved one to remain in full comfort in their home. To explore our services, call us at (412) 204-7975.
The Beauty of Companion Care
Companion care offers help with everyday tasks and regular routines around the home. It can be customized to fit into your loved one's schedule and habits without changing a thing. Our aim is to make life instantly better by offering a helping hand with whatever they need:
Happy companionship
Reading together aloud
Medicine reminders
Light housekeeping and laundry
Shared activities
Preparing and sharing meals together
Sharing games, cards, puzzles, music and dancing
Going on walks around the yard or neighborhood
Completing errands together
Going to and from appointments
Daily conversation
Interactive Caregiving Makes Companion Care Work
Companion care is particularly effective with Interactive Caregiving. This is where we help your loved one complete tasks around the home with their assistance. In doing so, the senior becomes an active participant and more engaged in life. Interactive Caregiving helps to keep them going strong!
Call Us Today for Companion Care in Bridgeville, PA
If you want to see how our companion assistance can help your loved one remain aging safely in their home, call Comfort Keepers of Bridgeville, PA today. Our caregivers are eager to make a difference in your loved one's life, which will afford you as their family caregiver more time to be together. Contact us at (412) 204-7975.