Home Care for Medina, OH and the Surrounding Areas
Welcome to Comfort Keepers In-Home Care
Comfort Keepers Medina, Ohio is a leading provider of senior care services. Our expert caregivers provide customized care plans that may include personal care and companionship-homemaker services for your loved ones. Comfort Keepers In-Home Care provides a wide range of services that fit the needs of all seniors. Our care services are offered part-time, for a few hours a day, or can be provided full-time with up to 24-hour care. We help seniors and other adults live an independent, quality life because, quite simply, that's what's best for them. Studies have shown that elderly family members thrive most when they are able to maintain high levels of independence and meaningful engagement. Here at Comfort Keepers, that's a calling we take great pride in.
At Comfort Keepers Medina, Ohio, we will have one of our caregivers analyze the needs and abilities of your loved one to determine the amount of care that he or she will need. We encourage families and friends to attend the consultation to provide us with a senior's likes and dislikes, and a little about his or her personality and everyday routine. From this consultation, our in-home care team will develop a care solution that fits the needs of the senior.
Our in-home care providers are willing and able to help you every step of the way during your decision-making process. We are available to provide you with all of the information that you need in order to make an informed decision. To get started, you can view some of the available Informational Brochures on our website. No matter the level of care that your loved one needs, at Comfort Keepers Medina, Ohio, we are confident that we will be able to provide a care solution that will allow your loved one to remain safe in the comfort of his or her own home. If you would like more information, or to schedule a Care Consultation today, please call us at (330) 722-6444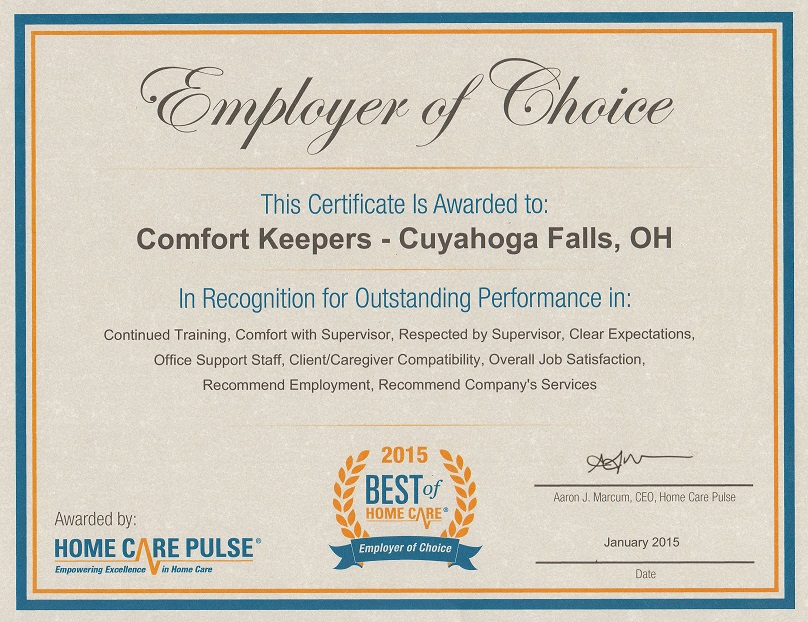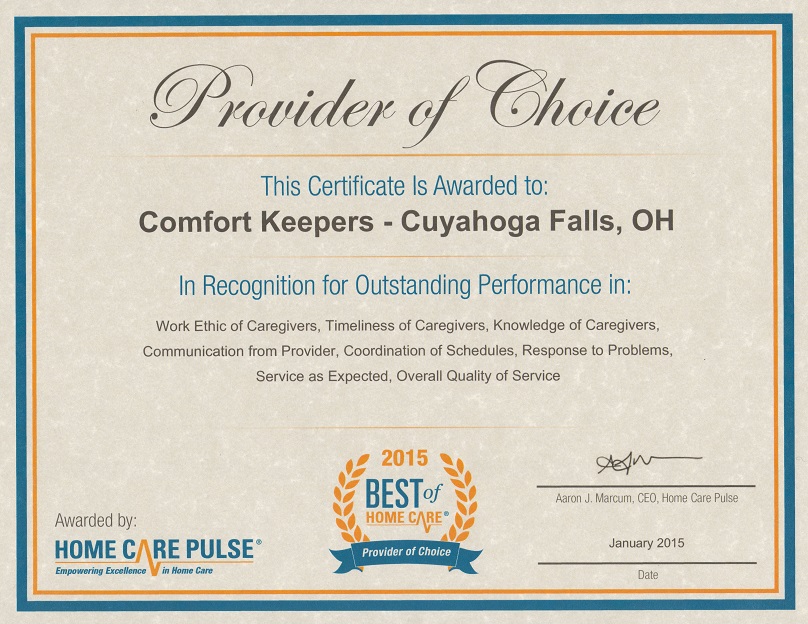 Learn how Comfort Keepers can help keep your loved one active and social through our new technology solution, the grandPad senior tablet, designed specifically for seniors.
---
Comfort Keepers In Home Care provides senior care services in the following cities and neighborhoods in Ohio:
Brunswick, Medina, North Royalton, Strongsville