Comfort Keepers Marietta Proudly Supports United States Military Service Veterans
Learn More About the Non-Health Care Services Comfort Keepers Provides Seniors in Marietta, OH and the Surrounding Areas
America's veterans have sacrificed much to preserve our way of life. At Comfort Keepers of the Mid-Ohio Valley, we are honored to serve our veterans throughout the Mid-Ohio Valley on both sides of the Ohio River. American veterans and their surviving spouses may be eligible for a monthly benefit to pay for home care services through the Veteran's Administration (VA) Aid & Attendance program. You can find out more from the United States Department of Veterans Affairs.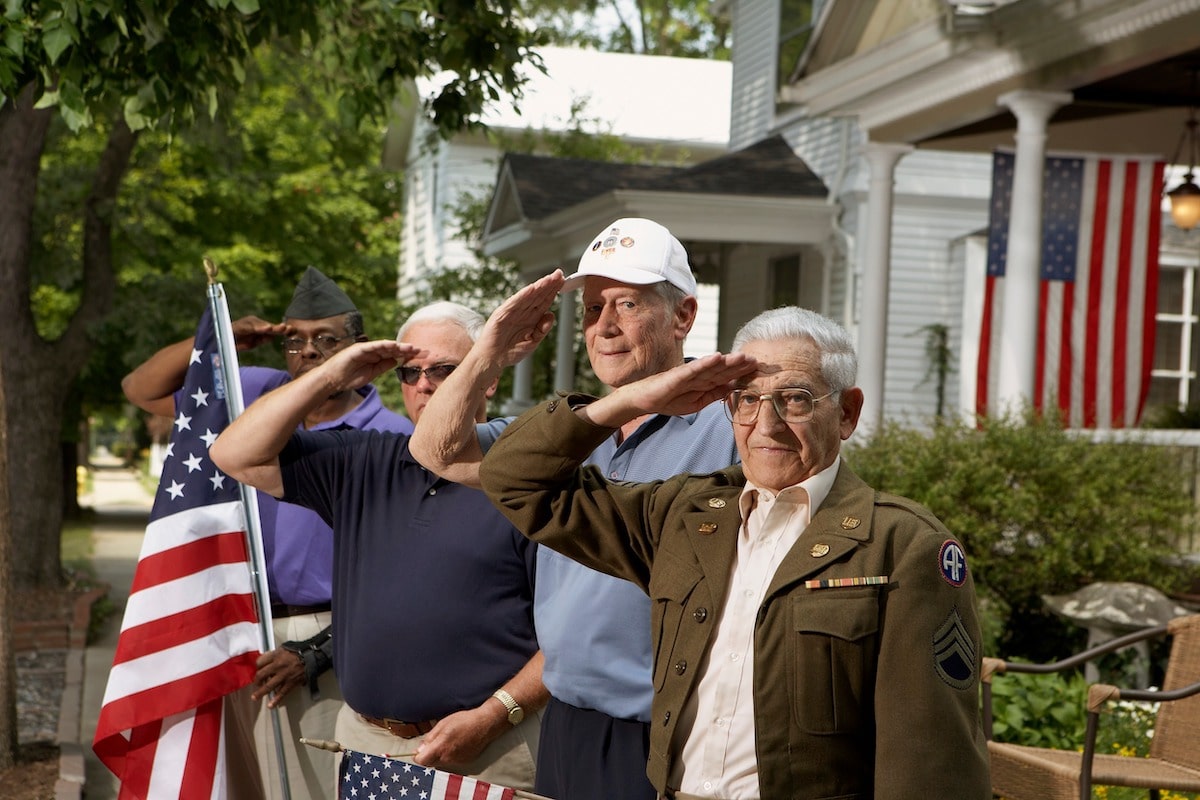 Both of our owners, David K Yeomans and Joanie K Yeomans, come from families of veterans who have sacrificed for our country from the American Revolution through World War II and the Korean Conflict. We appreciate the sacrifices all veterans made and make for our country and want to encourage all veterans to take full advantage of the medical benefits and home care program options that are owed to them.
At Comfort Keepers, it is our sincere honor to serve these men and women that gave us so much. By keeping them safe and happy in the comfort of their own homes, Comfort Keepers can help to show our appreciation to these veterans by providing the highest quality in-home care possible. We are honored to be able to provide these men and women with veterans home care services.
Personal Care Services Are Available for Service Members and Surviving Spouses
The United States Department of Veterans Affairs provides an Aid & Attendance program, a tax-free benefit distributed to eligible veterans who have been honorably discharged or their surviving spouses. Those approved for benefits will receive a monthly check from the Veterans Administration (VA) as a reimbursement for the cost of acceptable medical expenses. Home care services are an acceptable medical expense.
These services include:
Companionship
Meal preparation/Feeding
Laundry
Light Housekeeping
Grocery Shopping/Errands
Transportation
Medication Reminders
Bathing/Hygiene/Grooming
Mobility Assistance – including transfer assistance and fall prevention
Toileting and Incontinence Care
Home care plans are customized for each individual veteran beneficiary and services are provided on scheduled hourly shifts based on need up to and including 24-hour care.
VA Health Care Services for Eligible Veterans
If you are a United States veteran or a military service member separating from active duty, you may qualify for a range of health services from VA.gov including medical care, mental health care, and more from a VA health care provider.
Whether you are in need of primary care for routine health services or counseling for post-traumatic stress disorder, there may be VA programs that could be beneficial to your health care.
Between Aid & Attendance Benefits, the VA MISSION Act, Community Care, and more - chances are there are health benefits that can help you recover.
To find a health care system that's right for you, contact the Department of Veteran Affairs today.
Are You or Your Veteran Family Member Qualified for Veterans Health Care Benefits?
Because applying for benefits with the VA can be complicated and overwhelming, many veterans simply go without benefits that they are eligible for.
At Comfort Keepers Marietta, we appreciate what our veterans have done for us and want to treat them with dignity and respect and will willingly point them in the right direction to receive veterans care benefits.
If you have a question about personal care services or veterans benefits, please call us at (740) 373-7125. We'd be more than happy to provide you with health care program information and care coordination.