FaithLink Expands Services to Washington County
July 10, 2015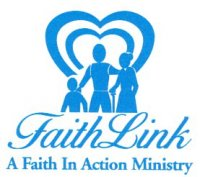 FaithLink, a volunteer caregiving program based in Wood County, WV, has expanded its services to Washington County, OH through a sponsorship by Comfort Keepers of the Mid Ohio Valley. Through this collaboration, FaithLink will operate out of shared space in Marietta to provide charitable services to individuals in need in order to maintain their independence.
FaithLink's services are provided free of charge with no obligation to any individual 60 or older or those with a physical disability or chronic illness. Operating solely through the use of community-donated funding and a volunteer base of almost 200, FaithLink is able to help 350 individuals in the Parkersburg area with services such as transportation, shopping, light housekeeping, chores, visiting, correspondence and reassurance calls.
Melissa Ogden, FaithLink Program Coordinator, believes with dedicated resources now available in Washington County, serving those with similar needs in the community can now be addressed. Melissa has recently been working with various community organizations in Washington County to identify those with service needs as well as recruiting a local volunteer base.
Comfort Keepers owner David Yeomans stated, "We are thrilled to be able to help the people in the valley that are struggling. The mission of FaithLink is so consistent with the Golden Rule. We should all be treating each other the way we would like to be treated. Sometimes people need just a little help to get them through and a small effort on our part could make all the difference."
Individuals interested in applying for this service need to fill out a Care Receiver application on the FaithLink website, faithlinkwv.org. Similarly, volunteers may apply on that same website by downloading a FaithLink Volunteer application or calling FaithLink directly at 304-485-9238 ext. 31.
For more information, contact us or call (740) 373-7125.