Comfort Keepers Elder Care Services: Changing Senior Lives for the Better with Interactive Caregiving
Find out what makes our holistic, interactive approach to care so special and how our trained caregivers can help your loved one lead their best life in their senior years in Salisbury, NC
---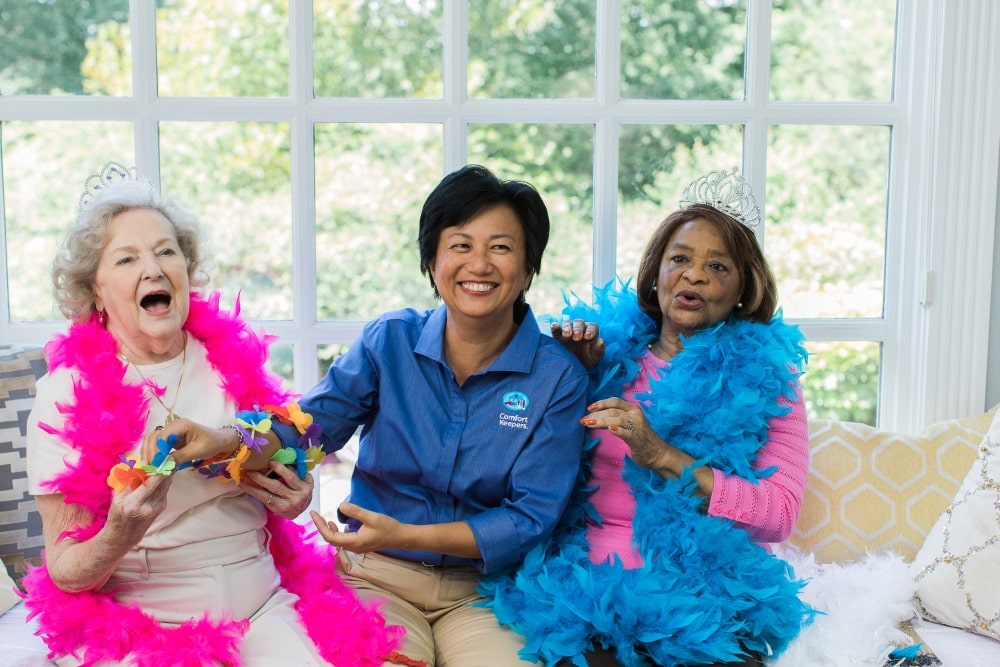 A lot of senior care agencies are the same. They offer a couple of care programs and they provide decent care, but the problem is they provide the exact same elder care services to all clients. At Comfort Keepers, we like to do things differently.
First, we offer many different care programs, including specialized programs like dementia and end of life care. But our programs are only the foundation. We know that seniors have different needs, and that we have to base our care plans on those needs.
This brings us to number two – all of our elder care services are 100% customizable and personalized. We do not provide the same two plans to our clients, because we know that what is right for one senior may be completely wrong for the other.
Finally, all of our care programs, services, and plans are based on our unique Interactive Caregiving model of caregiving. And this model is the reason why we are the favorite caregiving agency of so many seniors across the nation, including in Salisbury, NC, and the surrounding areas. Call us to learn more at (704) 322-3240.
How Does Interactive Caregiving Make a Difference with Elder Care Services?
Interactive Caregiving is all about engaging a senior in their own care. For some seniors, this can mean a whole day of activities, and for others, it can just mean a short conversation over tea and watching TV together. Interactive Caregiving may differ for all clients, but its purpose is the same – to make sure the seniors we care for are as active, engaged, and happy as they can be.
As our elder care services are tailored to meet the exact needs of each client, the way Interactive Caregiving will be implemented into your loved one's care plan depends on their unique needs, personality, interests, health, abilities, preferences, and other factors.
But here are some examples of what Interactive Caregiving can include:
Going on walks in the neighborhood or enjoying a day in the park
Working on household chores and tasks together
Planning and preparing favorite meals
Talking about current events, personal interests, news, etc.
Reminiscing, viewing photo albums, listening to music
Going shopping, running errands, attending community events
Visiting a local senior center, volunteering, etc.
A Comfort Keepers caregiver will provide your loved one with personal care, assistance with daily tasks, and companionship, but all of the included elder care services will have an Interactive Caregiving component that will play a huge role in elevating your parent's independence and quality of life. Call us today to learn more and book your free care consultation!