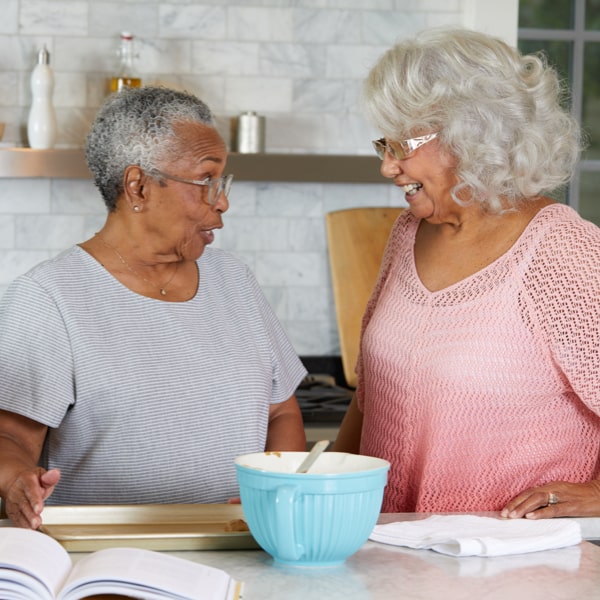 Senior Care Services in Greensboro, NC
Quality care at home available to families in Guilford County, NC and the Piedmont Triad
Finding senior care services in Greensboro, NC is not as easy as you might think. There are many different care providers for you to choose from. Even this isn't what makes the task ahead of you so challenging. The hard part is finding a care provider that is willing to work with you and your loved ones to create a plan that matches their needs as closely as possible. Most seem to offer set plans covering both services and a number of hours per week. While this might work for some, we have found that these "set" care plans tend to go for overboard at each level.
Give us a call at (336) 252-4429 to learn more!
Support for your family only takes
In this particular case, to much care is where a person has to buy a plan that costs more just to add one or two needed services, despite the fact you don't or want the rest of the services offered at that level. Broken down into simple terms, you have to pay more to get what you want, along with a lot of services your loved ones have no need or desire. We simply do not believe this is fair, we want our clients to get exactly what they need, nothing more and nothing less. Our senior care services plans are fully customizable, allowing you, your loved ones, and your personal care advisor to create a plan that meets all of your needs, wants, and desires.
Care When It's Wanted
The other side of the coin concerns the number of hours your loved ones need a caregiver. Many services out there have very specific plans that allow for a caregiver to be in the home based on certain hours. Again, this might work for some, but you could easily end up paying far more than you need to for a caregiver to be in your loved ones' home for hours when they are not needed. Your personal care advisor will work with you to determine how many hours one of our caregivers will be there to help. We offer part-time, full-time, and 24-hour around the clock coverage with a team of caregivers.
Learn More
If this sounds more like the type of senior care services you would like performed for your loved ones in Greensboro, NC contact us online or give us a call at (336) 252-4429. We have a team of highly experienced senior advisors on duty 24/7 to answer your call, answer any questions you have, and schedule your free care consultation with your personal care advisor to work on putting together your care plan that fits your needs.