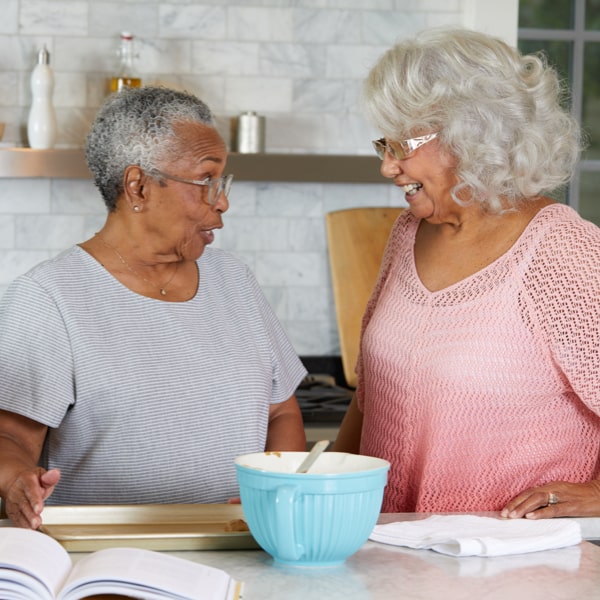 Senior Care in Fayetteville, Syracuse, NY and the Surrounding Areas
Comfort Keepers offers senior care that improves lives for aging adults in Fayetteville, NY.
Not that long ago there were only a couple of options for seniors who required living assistance. You could find friends or family members to help you around the home, or you could sacrifice your independence to move to a nursing home. While both options are fine, Comfort Keepers seeks to help seniors truly enjoy their later years while not sacrificing any independence. Our customizable senior care services offer your flexibility with not only scheduling but also in terms of which resources will be most useful to you. With Comfort Keepers, you remain in control.
We offer a full range of senior care services to help you remain independent at home. Our essential care services can help you with personal care, light housekeeping, and meal preparation while also providing companionship. We also offer full-time assistance for those in need of dementia care, Alzheimer's care, or end of life care. Any of our services can be added or suspended at any time to adjust to your needs. All of our care is delivered with you in mind and helping you to live a life that you are happy with.
Comfort Keepers' care seeks to improve your quality of life by delivering care resources that reflect our Interactive Caregiving model. Interactive Caregiving means that our caregivers do activities with you instead of for you. We provide support by taking care of tasks that may be too challenging due to physical limitations, but otherwise, we work with you, providing assistance to support your independent lifestyle. This allows you to play as much of an active role in your daily life as you are comfortable with.
Our care specialists want to hear from you! If you have a question about our senior care services or would like to schedule a care consultation contact our office any time that is convenient for you. We look forward to helping you live a life you are happy within Fayetteville, NY.