Homecare Services in Lyndhurst, NJ and the Surrounding Area
We offer a variety of customized homecare services to meet the unique senior care needs of our clients
Lyndhurst is a small town with big-city events. Services, restaurants, and other provisions, including street fairs, summer concerts, and the Christopher Columbus celebrations make Lyndhurst a bustling town. The bustling nature of the town makes Lyndhurst a great place to live. These are just some of the few reasons why Comfort Keepers loves serving the people of Lyndhurst, NJ. We invite you to learn more about our homecare services by calling us at (201) 771-1908.
Community Involvement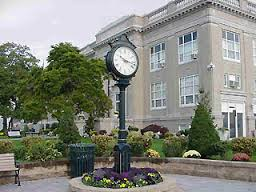 The sophisticated public service systems, Health Department programs, and active role of local government complete the lifestyles of Lyndhurst residents. The Lyndhurst Health Department hosts events to inform residents of health issues and how to live healthier lives. These events are often carried out in partnership with local medical centers and specialists and are held in local venues like the Lyndhurst Senior Center. Most recently, an Osteoporosis seminar in honor of Bone and Joint Action Week was held with the Women's Health Center at CMMC.
The community is also involved in the preservation of the well-being of other residents. Solutions to stormwater pollution, the active role that the Lyndhurst Police Emergency Squad plays in the 5k Run & Walk, and the Lyndhurst Food Pantry, which helps feed the community's members who can't afford food, are all marks of this involvement. As a result, many residents who were born and raised in Lyndhurst stay in Lyndhurst for the duration of their lives. Comfort Keepers cares for members of the Lyndhurst community with the same spirit of public good and careful care that town residents imbue in their city.
Senior Care Services in Lyndhurst, NJ
Due to the attraction of living in Lyndhurst, many families have elderly parents who need help while younger members are at work or away. Comfort Keepers provides the homecare services that they need. Whether it's a visit downtown to go shopping, a doctor's appointment, or see a movie, our caregivers will provide transportation to and from any excursion. They will accompany your loved one through the experience.
We provide companion and personal homecare services. These include light housekeeping, medication reminders, bathing, dressing and preparing meals. We specialize in Alzheimer's and Dementia Care, among the extended care services we also provide. We can be with your loved ones for as little as 4 hours a day or as much as 24/7. Perhaps you need a break. If you do, we also provide respite care.
Beyond providing at home care services to seniors and other adults, Comfort Keepers is deeply involved in the Lyndhurst community. We are a member of the Meadowlands Chamber of Commerce and Eydie Shapiro, one of our owners, attends and hosts numerous events with the Chamber.
Call our team serving Lyndhurst, NJ
Our goal is to provide homecare services that keep clients mobile and independent and to be the premier provider of short-term and extended care services in the Lyndhurst area. Our interactive caring techniques allow us to realize our goal. If you or a loved one needs help, call Eydie or Trina at (201) 771-1908.