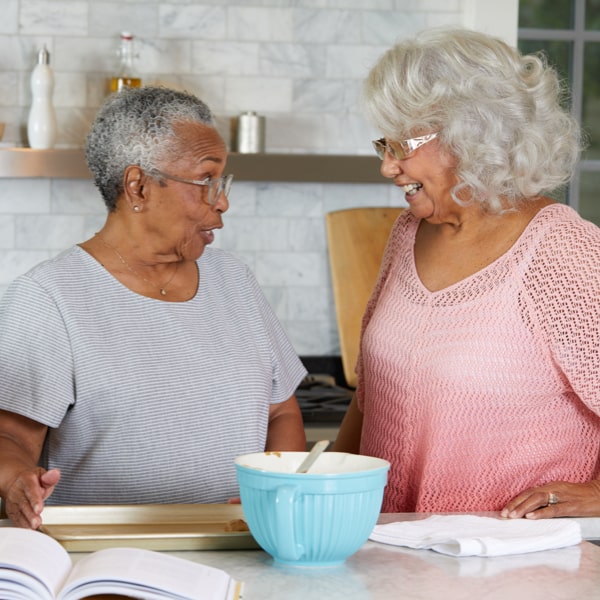 Quality In-Home Senior Care Services in Pitman, NJ and Surrounding Areas
For compassionate senior care services in Pitman and surrounding areas, contact Comfort Keepers Home Care
If you are having difficulty providing proper care for an aging family member, and exploring your options for assistance, consider in-home senior care. It's a cost-effective, flexible solution that ensures your senior is safe and happy in the comfort of home.
Personalized Care Plans
Unlike nursing facilities, in-home senior care is a personalized approach. Our care plans are tailored to your specific needs so that you won't pay for unnecessary services. Whether you're seeking assistance for a much-needed break or 24-hour care, we can help. We offer respite care as well as full and part-time care. Additionally, we provide specialty services for seniors with unique requirements such as:
Our experienced professionals will meet with you and your family for an in-home consultation to assess the specific needs of your senior. Knowing this will provide you with better reassurance that a compassionate, knowledgeable caregiver assists your loved one when you cannot do so.
Interactive Caregiving
Comfort Keepers of Pitman has a unique approach to senior care called interactive caregiving. We address our clients' physical and emotional needs to ensure they are living their best life from the comfort of home. In addition to receiving assistance with daily necessities such as grooming, meal preparation, light housekeeping, and more, we provide companionship. A friendly, enthusiastic caregiver helps your senior remain engaged in the community and connected to family and friends. Mental and physical activity promotes a healthy lifestyle and longevity.
Learn More About Our Care Options
You can learn more about our many care options by exploring our website. Contact us today online or by calling (856) 352-5969 with your questions and concerns. We will be happy to help and to schedule a complimentary consultation at your convenience.