Comfort Keepers In-Home Care In Monroe Township, NJ
Comfort Keepers proudly caters to seniors in Monroe Township with exceptional in-home care services.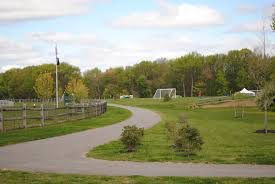 Comfort Keepers of Monroe Township, NJ, provides top-notch in-home care services to seniors residing in Monroe Township and the surrounding areas.
Before you decide on the type of home care assistance your loved one needs to lead a fulfilling life and maintain their independence, you should talk to our experienced team of care providers to determine what is best for your parent or grandparent. The type of care your senior loved one requires depends on a number of factors such as their age, medical condition, mobility issues, and other limitations.
Some of the in-home care services we offer include respite care, dementia and Alzheimer's disease care, end of life care, as well as transitioning home and private duty nursing. Keep in mind, though, that you do not have to choose one specific type of care for your loved one as you can opt for a customized plan that is tailored to meet all your parent or grandparent's requirements to allow them to truly make the most of their golden years.
What is important to note is that the approach of all of our in-home care providers is a holistic one, meaning that your loved one will not only receive help and assistance with daily tasks and routine errands but also support when it comes to maintaining an active social life, expanding their knowledge and improving their skills, and dealing with all the challenges that come with old age.
Our long term care services were developed with the purpose of improving the quality of life of seniors in Monroe Township and the surrounding areas, taking into consideration all the factors that contribute to good physical and mental health, longevity, and satisfaction in the elderly. In addition, our in-home care providers will work closely with their medical team to ensure that your parent or grandparent's health problems are under control and that they are not preventing them from staying mentally, physically, and socially active. Monroe Township, NJ boasts 13 age-restricted communities where residents over the age of 55 thrive, including Rossmoor, Greenbriar (at Whittingham), Encore, Concordia, Regency, Clearbrook, The Ponds, Waterside Villas, Cranbury Crossing (by Renaissance), Stonebridge, Village at Stratford, Renaissance at Monroe, and Four Seasons. The Monroe Township Senior Center also offers a wide array of activities and events for seniors, and St. Peter's Daycare specializes in professional dementia care.
Our Comfort Keepers also provide transportation services and they will accompany your loved one on all their adventures. For instance, whether your parent or grandparent wants to have dinner at their favorite restaurant or go shopping, their caregiver will keep them company and make sure they are safe at all times.
If you have any questions for us, please feel free to contact us.
Aubrey Reviews Comfort Keepers
Aubrey gives Comfort Keeper Five Stars
"The caregivers are so compassionate and care so much for my grandfather. They do a fantastic job keeping him busy and activities. He brightens up when he sees his daily caregiver. Its cost is well worth the price. I do get a supplementary stipend since he is a veteran so that does help with the cost. There is the availability to afford your price point be it an hour. The caregivers are very friendly when caring for my grandfather. They take their time with him, explain what they are doing with him, and get the test performed in a timely manner and they keep him happy the whole time that he is there with them. I am able to schedule a comforting caregiver to come in when I need them to care for my grandfather. I am also able to add them to my schedule when something comes up to be at me have an appointment or in need of an emergency."