Comfort Keepers Home Health Aide Team in East Brunswick, NJ
Our home health aide team serves citizens in the East Brunswick, NJ area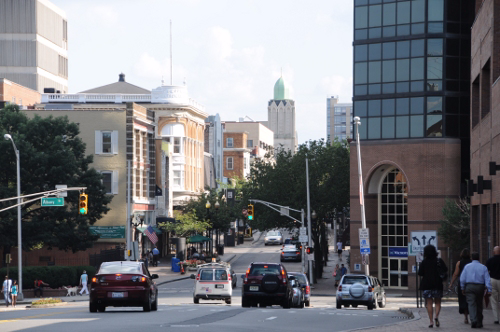 Originally occupied by Native Americans, East Brunswick has a rich history. Early settlement and the development of farms brought in settlers in late 17th Century. Since then, it has become a very popular place for people of all ages to reside. Today, East Brunswick is a city of about 47,500 people with a multitude of housing options and things to do in the city. The public library is the biggest single municipality library building in the state of New Jersey. With a town like East Brunswick and it's popular attractions and wonderful community, it is no wonder that seniors want to remain in their homes.
Comfort Keepers of Monroe Township, NJ provides seniors, older adults and their families with the care they need to maintain their independence and remain safely in their home for longer. We do this by providing them with the exceptional care that the Comfort Keepers brand is known for both locally and nationally. To ensure that our clients receive the top home care, we hire only professional and loving caregivers to join our home health aide team.
Our home health aide team consists of caregivers that are local to East Brunswick, NJ and are located right around the corner to your neighborhood. Local caregivers know the area that their client lives in which helps them to provide better care to their client. This allows us to not only provide the best care in the home, but also outside of the home as well. Knowing the area means that our caregivers can assist your loved one with grocery shopping, running errands around town and providing incidental transportation for their clients.
If you or someone you know can benefit from Comfort Keepers of Monroe Township's home health aideteam, please Contact us. A member of our care team is available 24/7 to provide you with the answers and assistance you need.
Kevin Reviews Comfort Keepers
Kevin Gave Comfort Keepers Five Stars
"We had Comfort Keepers come in three times a week, three hours a day to help our mother with her personal needs. I liked the contact person I spoke with. I had a good feeling with her so we went with them. There is a wide field of qualified caregivers, and Comfort Keepers is certainly one of them. The caregiver was very good. My mom was very happy with the care. Billing was prompt and scheduling was accommodating."