How to Bring Up In Home Care to Your Senior in Cranbury, NJ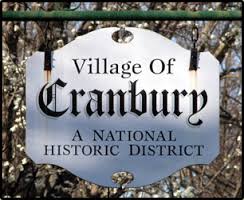 Bringing up in home care to a senior loved one can be a daunting task. When introducing the idea of a caregiver entering a senior's home on a regular basis to help out with household duties and personal care tasks, your elder may be confused and disappointed. He or she is likely to believe that senior care will take away his or her pride and independence.
As a home care provider, Comfort Keepers in Cranbury, NJunderstands what it takes to properly introduce the concept of in home care to aging adults. We recommend the following tips that will make the conversation less overwhelming and more positive for your senior loved one:
Don't Wait
You should discuss the option of in home care with your elderly loved one as soon as you see a need for it. From the moment you notice that he or she is becoming more forgetful, has trouble completing everyday chores alone, feels lonely and isolated, is gaining or losing weight unexpectedly, or no longer baths on a regularly, the conversation should be had. Waiting until your senior is suffering from a severe illness or chronic illness can make the conversation even more difficult.
Emphasis How In Home Care Encourages Independence
Comfort Keepers of Canbury, NJ encourages independence in older adults and makes it a priority to provide seniors with the opportunity to maintain an improved quality of life for themselves.
Our compassionate and well-trained caregivers will ask elders to help with the tasks that they are able to perform and promote socialization activities into their daily lifestyle. Once an elder realizes that in home care can actually promote independence rather than hinder it, he or she will be more comfortable with the idea.
Provide As Much Information As Possible
When introducing services to your Cranbury, NJ elder, you must be as informative as possible. He or she will probably have a limited amount of knowledge on what senior care is and how it works. Providing your senior with brochures, reading materials, or links to online articles may be very helpful. When explaining in home care to your senior, be sure to thoroughly answer any questions he or she may have and address any concerns.
Although this conversation may seem challenging, it is essential in order to improve an elder's overall quality of life. Contact Comfort Keepers of Canbury, NJ today for further details on our services.
Patricia Reviews Comfort Keepers
Patricia Gave Comfort Keepers Five Stars
"The quality of service is excellent. They are very caring people. It is very stressful to put the well being of the people who gave birth to you in the hands of other, but Comfort Keepers made it easy to trust them and let them take over the care of my mother. I would recommend this service to anyone!"