Find The Best Home Care Services In Allentown, NJ
Comfort Keepers of Allentown, NJ, provide all-encompassing home care services to seniors residing in the area.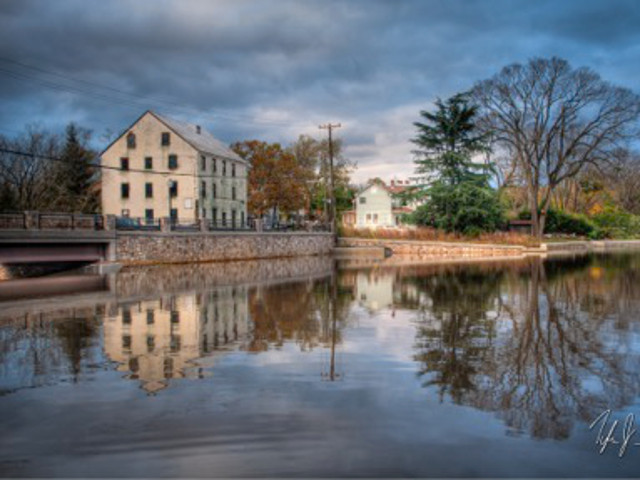 Choosing the right in home care services for your loved one can be difficult. To help you figure out what type of services your parent or grandparent needs on a regular basis, Comfort Keepers offers extensive care to seniors living in Allentown, NJ and the surrounding areas.
A benefit of locally focused care is that your loved one will always have someone to keep them company, which is also something our team of caregivers truly enjoys providing. Keep in mind that the goal of home care services is to help seniors lead high-quality lives, so providing companionship is one of the most important aspects of caregiving.
To make the whole caregiving experience as pleasant as possible for your loved one, our care providers will plan and organize various fun activities that will keep your parent or grandparent's mind and body stimulated and active. This includes everything from playing games and doing puzzles to sharing memories and volunteering.
Due to the fact that our home care services include Interactive Caregiving™, our care providers will make sure that your loved one also spends quality time with their friends and neighbors.
To really allow your loved one to socialize and enjoy themselves in Allentown, our care providers have acquainted themselves with both the town and the surrounding area. This means that our home care services also include transportation. For instance, if your loved one is interested in exploring historic Allentown, our care providers will drive them to their favorite restaurant and have lunch with them and their friends, go shopping or sightseeing with them or take them to enjoy the lake view.
If you would like to know more about our companionship services or any other type of services, call us today and we will gladly answer all your questions.
Beth Reviews Comfort Keepers
Beth Gave Comfort Keepers Five Stars
"We have received excellent care with Comfort Keepers. There's a staff member who comes to introduce any caregiver new to us and to orient them to the care plan. This staff member is also very accessible if we have a concern or sudden need. A well-run caring company."