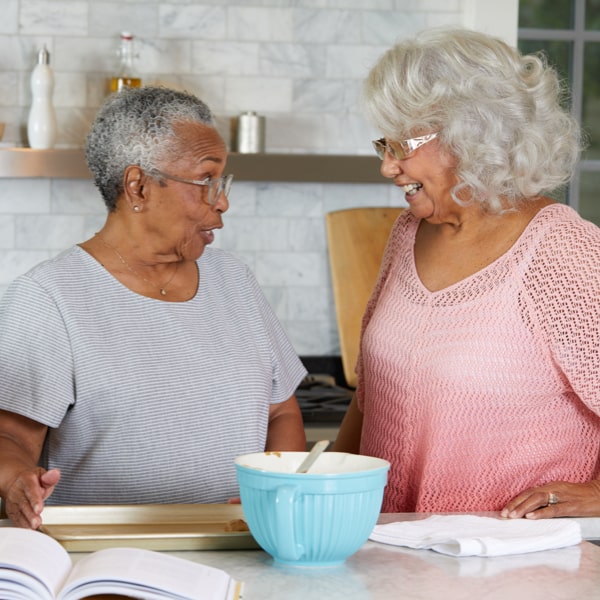 Senior Care in Las Vegas, NV and the Surrounding Area
Learn about the wide-range of senior care available for elders in the Las Vegas, NV area.
In a world where senior care is becoming a very hot topic, what differentiates Comfort Keepers from the many other home care agencies that are popping up all over the globe?
To ensure safety and quality, each Comfort Keepers caregiver is an employee of the company and not an independent contractor or a temp-hire from a local job pool. Caregivers are rigorously screened, must pass both local and national background checks, and go through intensive training. Even then, all caregivers are supervised, evaluated, and monitored to ensure there is compliance with Comfort Keepers high standards of individualized and customized quality care.
Perhaps the greatest difference with Comfort Keepers, however, is their foundational premise for care. Comfort Keepers caregivers always try to make a positive difference in a senior's life. While physical care and support are important, the primary focus of Comfort Keepers is the overall well-being of the senior. At Comfort Keepers, caregivers engage the senior socially, emotionally, and cognitively. By integrating these components of life into care, caregivers are able to address the whole person instead of just a physical task or chore. Known as interactive caregiving, this trademarked approach to care helps maximize a senior's self-worth and quality of life.
In addition to standard non-medical supports, such as housekeeping, laundry, meal preparation, transportation, medication management, and so forth, Comfort Keepers also specializes in dementia and Alzheimer's care, transitional support from the hospital to the home, respite care, and end of life care. For senior's who are new to in-home care, caregivers can provide a home safety inspection and fall-risk analysis to help make the senior's home a safer and more enjoyable environment.
In short, when it comes to in-home senior care, there are others and there are Comfort Keepers. To see how a customized care plan can maximize your senior loved one's freedom, independence, and quality of life, contact a senior care coordinator today.