Our Story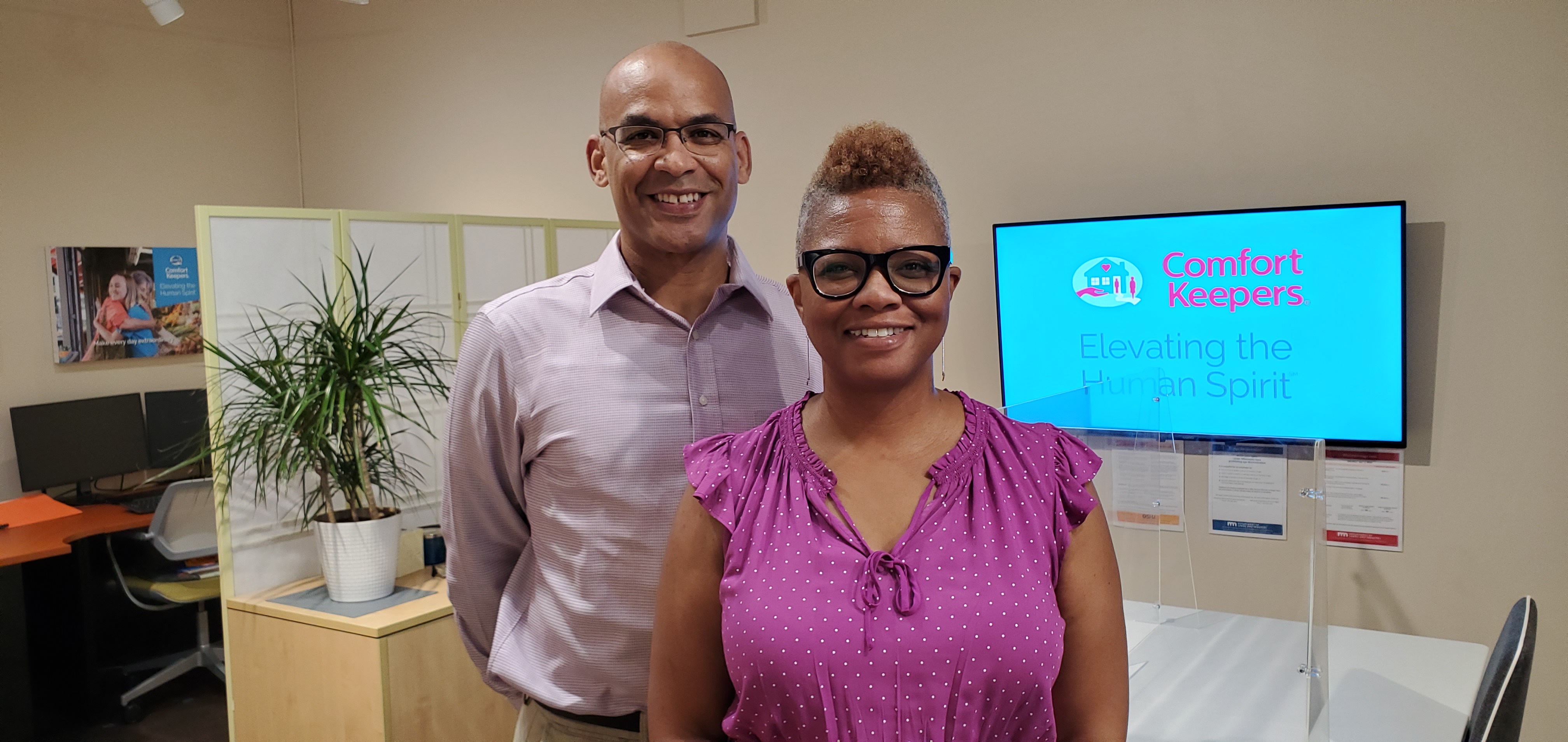 A lifelong service-driven mindset
We have always been a good team. For years we have dreamed about opening our own business and with Comfort Keepers we found the structure and support to launch our business ownership dreams. We were specifically drawn to its Elevating the Human Spirit™ philosophy and Interactive Caregiving™ approach to in-home care.
Larvel is a native of Minnesota. She was born and raised in St. Paul, and a graduate of Central High School and Minnesota State Mankato. Randy was born in Wisconsin and raised in South Minneapolis. He is a graduate of South High School and the University of Minnesota. Together we have a combined 30 plus years of corporate communications and digital marketing experience having worked for various fortune 500 companies and non-profit organizations.
We'd be remiss to say there's a straight line between that experience and senior care. There absolutely is not. However, we have had a lifelong service-driven mindset individually, as partners and as a family. From delivering meals to seniors, cooking/serving meals at shelters, lending a hand to our elderly neighbor, caring for aging parents to foster parenting infants…we have always been givers of care. The winding road has led us to senior care and the terrain feels familiar.
With our collective experience, knowledge and drive we are well-equipped to navigate this journey. We seek to build a diverse team of Caregivers who want to help seniors thrive in place, inside their own homes and within their communities. And we look forward to enhancing the quality of life, inspiring hope and bringing joy to clients and their families in and around the Twin Cities.