In Home Care for Seniors in Eagan, MN and the Surrounding Area
Learn how our in home care for seniors in Eagan, MN can help your loved one.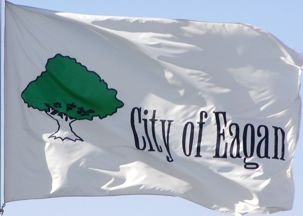 At Comfort Keepers of Eagan, MN, we pride ourselves on providing top-notch in home care for seniors to elderly adults with a wide range of needs. Each and every one of our care professionals in the Eagan area has been well-trained to assist seniors with everyday tasks so that they can enjoy life in the comfort of their own homes throughout the later years of their lives.
Our caregivers undergo an extensive screening process that includes national and local criminal background checks, DMV, and personal as well as professional references checks. As with all Comfort Keepers locations, Comfort Keepers in Eagan is bonded, insured, and covered by Workers' Compensation insurance.
If you decide that Comfort Keepers is right for your loved one, our in home care aides will perform a comprehensive assessment of your senior's medical history, challenges, and preferences. Once the assessment is complete, we will create a personalized care plan that may involve around-the clock care, care services for a few hours a week, or respite care on occasion. Care plans are reviewed every six months to ensure that your loved one is happy with his or her in home care and receiving the right type and amount of care.
Regardless of what your aging adult's needs are, our in home care for seniors can certainly help. From assistance with grooming and personal hygiene to errand running and light housekeeping, Comfort Keepers of Eagan, MN truly offers it all. We will make it a priority to make sure that your senior is receiving the type of care he or she or needs at the times that are right for him or her as well as your family.
When you make the smart decision to enroll your senior loved one care services, you'll enjoy the peace of mind that comes with knowing he or she is receiving the highest quality of care and improving physically, mentally, and socially. Those who receive in home care for seniors on a regular basis are known to live happier, longer, and more fulfilling lives.
For more information about Comfort Keepers in Eagan, do not hesitate to contact us today at (651) 383-3954 or fill out our contact form. Once you get in touch, we will collaborate with you to design a customized care plan for your elder. We look forward to working with you and your senior loved one!     
Eagan Zip Codes Served: