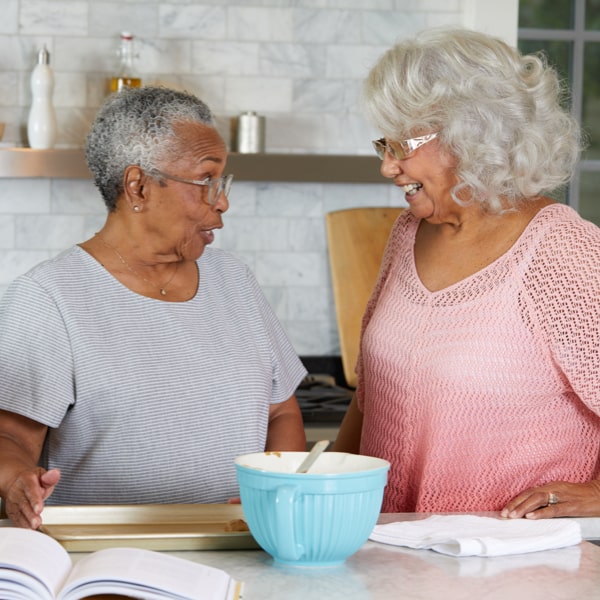 Senior Care Services & Solutions For Families Throughout Port Huron, MI, and the surrounding area
See how our various options can meet all of your needs & keep your loved one safe
If you're looking for senior care services you can check out our in-home options at Comfort Keepers of Port Huron, MI. For over a decade, families have trusted our caregivers to support them as well as their loved ones with a personalized solution. Through our custom care plans, seniors are able to get the assistance they need only in the areas they need it, and they are encouraged to do whatever they can. We can visit a few hours a day or organize care that is around the clock. No matter their situation, families can get peace of mind knowing their loved ones are getting the help they need, from a provider that isn't overstepping their bounds and further taking away independence, but rather preserving and extending it.
Give us a call at (810) 207-3453 to learn more!
Support for your family only takes
In addition to our personalized plans, we also provide a free home evaluation to identify safety hazards that can cause costly injuries to your loved one. During the evaluation, a report is filled out that contains pictures of the problem areas, as well as a suggested solution of how to fix them. Problem areas can include anything from slippery floor mats to loose railings. In the event equipment is recommended, our senior care services experts can provide resources to help you find the right place to go. The report is then sent to the senior as well as any other family members involved in their care. We will work with you in order to make your loved one's home a safe environment for them to thrive in.
If you're interested in learning more and think your loved one can benefit from our services, contact us online at (810) 207-3453. We are available 24/7 to answer all of your questions and schedule a free care consultation where we can discuss your options in detail.