Living Assistance Services in Gainesville, GA and Surrounding Areas
Gainesville seniors who live independently can benefit from living assistance services that fit their current lifestyle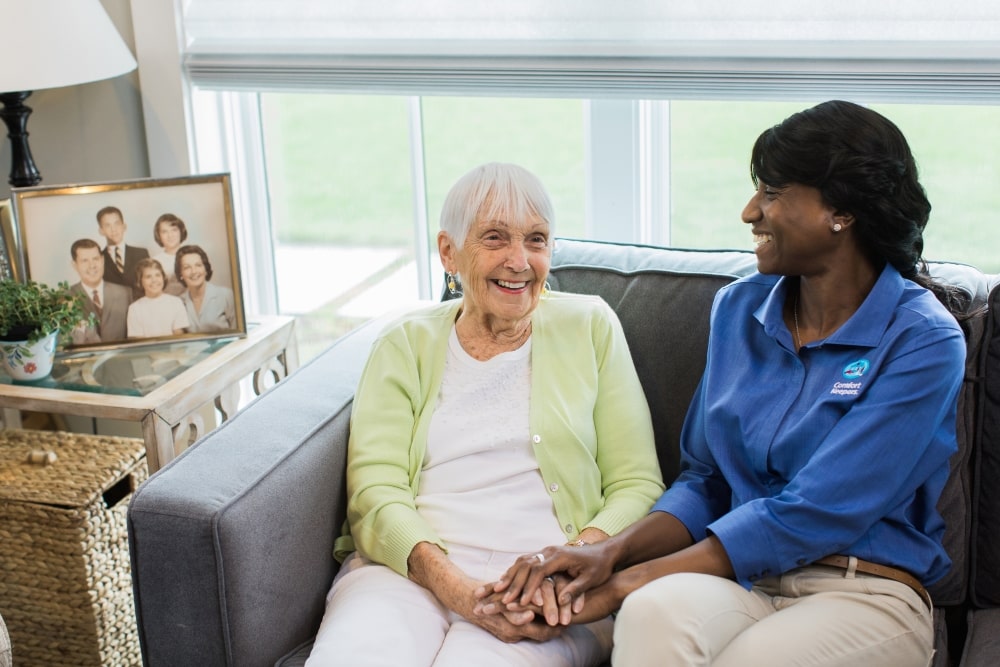 When an aging loved one starts to need help, family members might start with the most obvious needs. Maybe you provide transportation to doctor's appointments or coordinate family members who can bring over a homecooked meal. When your loved one needs assistance with daily tasks and activities, living assistance services can provide your loved one with regular, experienced support. At Comfort Keepers of Gainesville, we believe that every senior deserves their best quality of life, and we provide the top-quality care services those seniors need. Contact us at (770) 232-6187.
Every senior should be able to live independently for as long as they choose. In home living assistance services can ease the burden of everyday chores and daily needs, while enabling your loved one to remain independent, safe, and healthy. One of our experienced caregivers can assist with a wide variety of daily needs, including:
Meal planning and preparation
Light housekeeping
Mobility assistance
Laundry and linens changing
Medication reminders
Reliable transportation
Personal care, like bathing and grooming
Incontinence care
---
No two people are alike, so no two care plans should be alike. At Comfort Keepers, every care plan is customized to include all the services your loved one will benefit from, without charging you for anything that's not needed. You're always in control of the budget and schedule of care, and the plan will evolve alongside your loved one's health and circumstances.
Many seniors experience chronic health conditions, pain, or fatigue during the aging process. The mobility assistance, positioning, and accident reduction services your loved one needs require experience and training in order to maintain your loved one's safety. A Comfort Keepers caregiver is licensed, bonded, insured, and receives ongoing professional development to keep them at the top of the caregiving field.
We can provide additional specialized services including Alzheimer's and dementia care, around-the-clock care coverage, end of life care, and transitional care. Our experienced caregivers can help you build the plan that's right for your loved one, incorporating any recommendations from your loved one's medical providers. With mobility assistance and reliable transportation available, your loved one can access community services and events again.
If you're helping to meet the daily needs of a loved one who lives alone, living assistance services from Comfort Keepers can make a difference. Contact our office serving in Gainesville, GA and the surrounding areas today at (770) 232-6187 to learn more.