Devoted In Home Care for Seniors in Gainesville
Customized In Home Care for all of Gainesville, GA and Surrounding Areas
---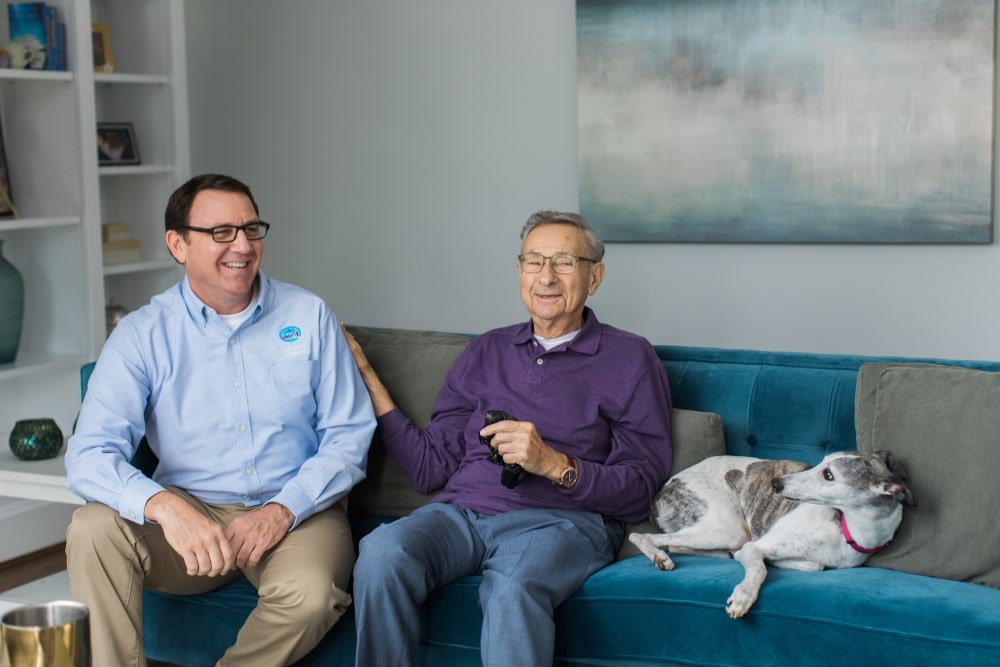 Many seniors want to stay in their own homes as long as possible as they get older. If that sounds like you, then Comfort Keepers of Gainesville, GA is here to help. We offer specialized in home care for seniors to achieve this goal in any manner we can. Our caregiver can help you whether you need assistance for a few hours during the week or 24 hours a day. From the very beginning, we get to know you and your family in order to provide the most satisfying and meaningful home care. As a Comfort Keepers client, you are a member of our family, and we will always treat you as such. Please contact us to learn more about how we may assist you: (770) 232-6187.
We recognize that each person we look after has a distinct personality, set of care needs, and set of circumstances. As a result, we'll work with you to tailor our in home care for seniors to your preferences. We provide a variety of home care services to ensure that the correct amount of care and assistance is provided.
The following is a quick rundown of the various types of care that we incorporate in our personal care programs. Any or all of the following areas of care may be included in your loved one's plan:
Personal In Home Care Services
Our caregivers are specially trained to help lessen discomfort and embarrassment. They can assist with bathing, grooming, feeding, toileting & incontinence care, transferring & positioning, and mobility assistance as needed.
In-Home Companionship
The emotional, social, and mental aspects of care are just as important as the physical aspects. Our providers of in home care for seniors truly care about getting to know their clients through meaningful conversation, games, light exercise, and other social activities.
Light Housekeeping & Meal Preparation
Because everyday chores and tasks can become difficult with age, our caregivers can provide help as needed. Our caregivers can assist with meal preparation, grocery shopping, doing the dishes, laundry, and light housekeeping.
Medication Reminders
One of the most common worries among senior citizens is medication safety. Our caregivers can help with medication reminders, opening medication containers, reading labels, and making sure everything is taken exactly as prescribed.
Contact Us When You Need Help
Call our office serving Gainesville, GA and the surrounding area today to learn more about our care services near you. We're honored to be a part of several northern Georgia communities because we love helping people just like you.