Home Care Needs in Gainesville, GA and Surrounding Areas
We provide expert home care services for local seniors
From arts to nature to water sports, Gainesville offers options for families and loved ones from many walks of life. Gainesville is a lovely Georgia city, nudged against the shores of Lake Lanier and surrounded by the beautiful Appalachian foothills. Site of the 1996 Olympic Rowing venue, Gainesville's Clarks Bridge Park hosts rowers from around the world in periodic competitions. History abounds in Gainesville: the Northeast Georgia History Center at Brenau University houses an amazing collection of historic artifacts, including the circa 1780 cabin of Cherokee Chief White Path.
Many residents in Gainesville choose to provide home care for their loved ones in their times of need. While you may have the best intentions, providing your own home care is not always the best decision when it comes to what's best for your loved one.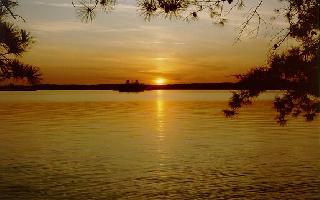 If your loved one has special needs related to Parkinson's, Alzheimer's, or other memory, cognitive, or physical disabilities, they may need special assistance from trained professionals to make sure that their homes are safe for them to remain in. If you are not a trained nurse or home care professional, you may be unable to ensure that your loved one is able to safely live in their own home.
Everyone has different levels of needs when it comes to living in their own home, and you'll need to assess whether or not you are able to commit to the level of care that your loved one needs. While some may only need assistance with minor tasks like driving to doctor's appointments and cooking meals, others may need full-time and around-the-clock supervision and assistance. This can be especially true if your loved one has special needs related to a memory-care issue. Everyone cannot commit to providing full-time care if they have other responsibilities like children or work, and this is something that you need to take into account before committing to providing care.
There's nothing wrong with asking for help with the care that your loved one needs- and not being able to personally provide care does not mean that you must consign your loved one to an assisted care facility. Comfort Keepers of Gainesville, GA can help to provide care on a full-time or part-time basis depending on the needs of your loved one, and can take some of the stress off you as a caregiver. Contact Comfort Keepers of Gainesville at (770) 232-6187 today to learn more about how you can safely keep your loved one in his or her home.