The Health Benefits of Eating with Others
Jul 31, 2018 by Alan White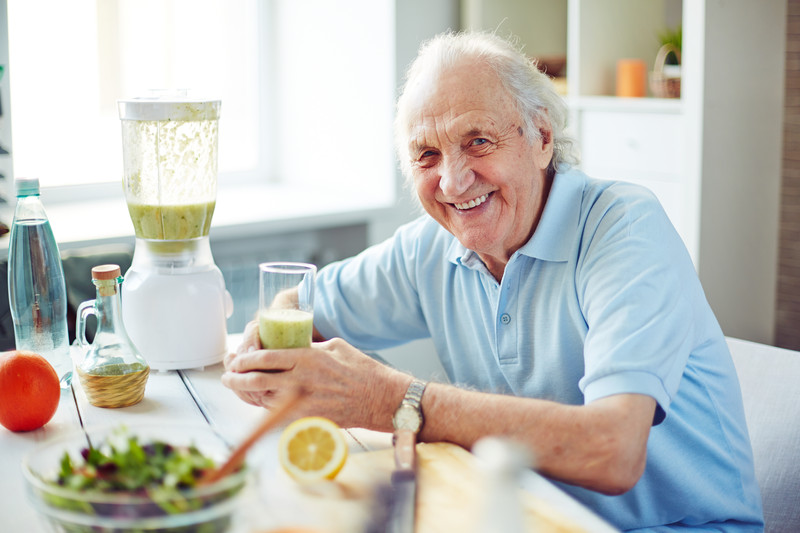 While both obesity and appetite loss can lead to serious problems in seniors, encouraging your senior loved one to eat with others can alleviate many of these problems. It is not out of the ordinary for seniors to experience malnutrition because they don't want to prepare a meal for one or eat by themselves. In fact, it's reported that many seniors often feel the loneliest at meal time because they don't have anyone to converse with while eating. 
Ensuring that your loved one is consistently eating comes down to making sure he or she has company to have meals with. Comfort Keepers in Canton, GA understands the impact that eating alone can have on your senior loved one. Our caregivers are specifically trained to turn mealtime into an engaging experience in which a senior and their caregiver will prepare a meal and enjoy it together.
Why Does Social Eating Matter for Seniors?
Your loved one should eat with others around because he or she will be more likely to eat healthier, providing him or her with all the nutrients needed for the body to thrive. Eating alone has the opposite effect, often causing malnutrition and even more serious health issues later down the road. 
Eating with other people has a profound impact on the mental and physical health of seniors, even if it's just one other person. Some of the benefits of eating with other people are:
Healthier Meal Options: Seniors are more likely to eat home cooked meals and healthier foods when eating with someone else.

Alleviating Loneliness: Meal time will no longer be the loneliest time of your loved one's days, reducing depression

Stimulating Conversation: Having conversations with others can decrease the feeling of loneliness that many seniors have.

Balanced Weight: Seniors are usually more willing to eat around others, which will prevent them from skipping meals.
Concerned Your Loved One Is Eating Alone?
We understand that you can't always be around, which could make you concerned that your loved one is eating alone, Comfort Keepers caregivers can assist you in Canton GA and the surrounding areas. We provide in-home care services that will allow for your loved one to have a companion to eat with and prepare healthy, home-cooked meals.
Contact your Comfort Keepers Home Care in Canton, GA today if your loved one is frequently eating alone or skipping meals - we can help!