Explore In Home Senior Care in Canton, GA
Experience uplifting moments every day with in home senior care throughout Canton and the surrounding areas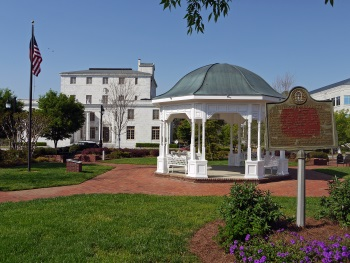 Making the decision to get in home senior care for your mom or dad is never easy, and we at Comfort Keepers of Canton, GA are here to make it less difficult. Regardless of how mobile and active your senior loved one is, we can create a customized plan for him or her that will promote health and happiness.
In home senior care encompasses a wide variety of services. Of course, personal hygiene and grooming are covered. Feeling clean and tidy just seems to make people feel better, which can make your mom or dad more comfortable. We also understand that many elderly people have trouble with mobility and are at risks of slips and falls; therefore, we can assist with bathroom needs, bathing, and getting around. Grooming routines such as shaving and hair styling is also covered so your senior loved one can look great.
Along the same lines as mobility assistance, we can also help with positioning. When your mom or dad is positioned correctly, it can reduce the risk of bedsores as well as muscular atrophy, and it can also help with proper breathing and digestion. Of course, we also care about your senior loved one's nutrition so we can help with meal planning and preparing.
Everyday tasks seem to get harder as we age, including laundry and housekeeping. Our trained caregivers can clean up your loved one's home and make things look better, which helps promote a better outlook on life. Medication reminders are also necessary for elderly people, and we can make sure your senior loved one stays on schedule with his or her prescriptions. We can also shop for groceries and run errands for your loved one, and he or she is always welcome to join us if possible.
When you decide it's time to get some assistance for your mom or dad, our in home senior care services may be right for you. We are trained, skilled, and highly experienced in our work, and we promise to take the best care of your mom or dad while you are away. Give Comfort Keepers of Canton, GA and nearby areas a call at (770) 232-6336 to discuss your senior loved one's home care needs.