Local Resources for Seniors
Learn more about the resources available to Florida seniors living in and around Sarasota.
Reporting of Senior Abuse. Florida Department of Children and Families has a new hotline available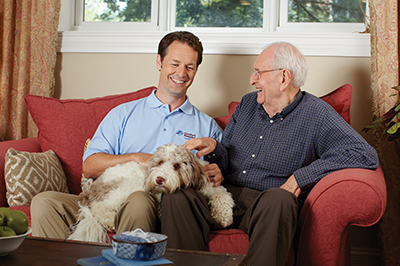 A new and improved online abuse reporting tool for the Florida Department of Children and Families' Florida Abuse Hotline is now available at reportabuse.dcf.state.fl.us.This new reporting tool is available to professionally-mandated reporters, as well as the general public, as an additional avenue to report suspected cases of abuse, neglect, abandonment, or exploitation of children or vulnerable adults. The new online reporting tool is in addition to the existing toll-free line at 1-800-96ABUSE, TTY 1.800.453.5145, and fax at 1.800.914.0004.
Community Resources
Area Agency on Aging/ Aging & Disability Resource Center (ADRC) - Serves as a single entry point for state and federally subsidized care, including in-home care, daycare, and assessment for levels of care for Nursing Home and Assisted Living placement through the CARESteam. Elder Helpline (800) 96-ELDER or (800) 963-5337) in every area of Florida.
Alzheimer's Association - Provides Helpline, support groups, educational programs, lending library, speakers bureau, Safe Return Identification Program. (941) 365-8883 or (800) 272-3900)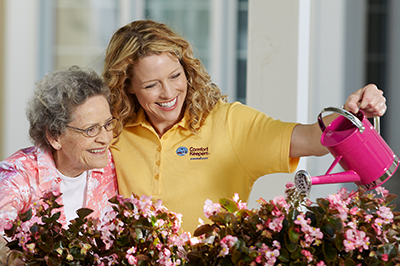 Department of Children & Families (DCF) -Accepts applications for financial assistance programs such as food stamps and Medicaid, including Medicaid coverage of long term care services (941) 316-6139)
JFCS - Provides caregiver support & Education, Counseling, Support Groups and Respite programs. (941) 366-2224.
Manatee County Community Services Department - information and referral, case management, homemaker service, respite care (941) 749-3030
Meals on Wheels Plus Manatee County- Daycare, home-delivered meals, transportation, support groups, senior center and volunteer opportunities in Manatee County (941) 747-4655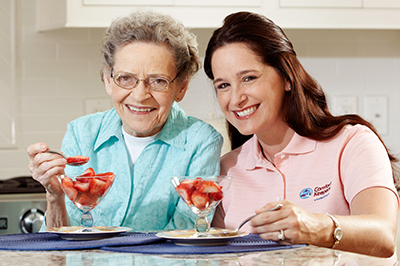 SMH Memory Disorder Clinic- Provides diagnostic testing for persons with memory trouble, free screenings, educational programs, caregiver training, referral to supportive services (941) 917-7197
Senior Friendship Center (SFC) Sarasota County - daycare, companion, case management,home-delivered meals, senior center, transportation, respite, telephone reassurance, Emergency Alert Response Service; sliding fee available - All services accessed through the Elder Helpline (800) 963-5337)
Senior Friendship Caregiver Resource Center - staffed by trained volunteers who can provide advice and resource information regarding caregiving issues Sarasota - (941) 556-3268 Venice-584-0071
Serving Health Insurance Need of Elders (SHINE) - Trained volunteers provide free insurance counseling relating to Medicare, Medicaid, Supplemental and Long Term Care insurance to older adults and caregivers (800) 963-5337)
VA Programs - Both Sarasota and Manatee County provide assistance in applying for financial assistance Veterans Programs. For further information in Sarasota, contact the Sarasota County Veterans Services program (941) 861-2899) or Manatee County Veterans Services program (941) 749-3030).
Find a Facility - www.floridahealth finder.govprovides an on-line locator link for any licensed facility or agency providing care (including nursing home, assisted living, home care agency, etc.
Resolving Citizen Disputes.
Download this pamphlet to learn about the Citizen Dispute Settlement program. Download Here