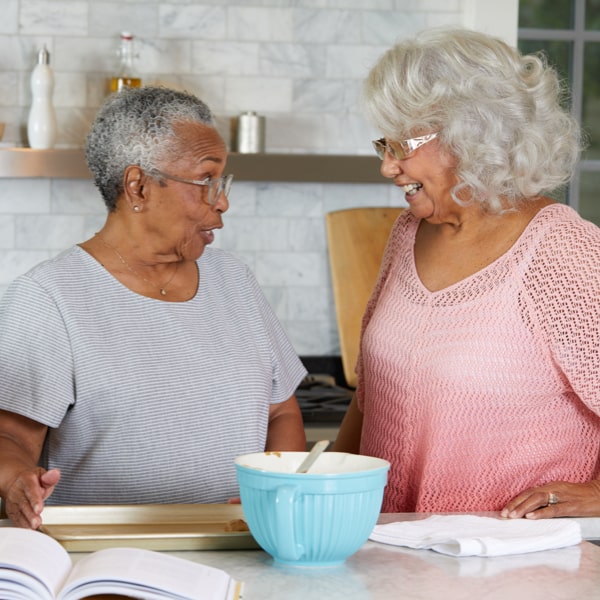 Exceptional Senior Care Services & Solutions From Comfort Keepers of
Jacksonville, FL,
and our surrounding area
Families and their loved ones have depended on our local options for over 15 years!
Rather than hiring a number of different services to help care for your loved one's needs, it is much smarter and simpler to hire one service and one team to help them age in place. There are a number of advantages to such an approach but no more so than a sense of continuity for your loved one and for you the peace of mind knowing that your family member will receive comprehensive care. At Comfort Keepers, we leave nothing out when it comes to caring for your loved one. Not only can you expect exceptional senior care services for your family members, but you can also be assured that we will meet all their personal and housekeeping needs.
Our experts at Comfort Keepers of Jacksonville, FL are proud to have been helping families for over fifteen years. We know that the key to high-quality care is to provide a wide range of options focused on each of your loved one's unique wants and needs, as well as their health.
Support for your family only takes
Whether your loved one needs a quick hand, or extensive care around-the-clock, our experts can be there. Each of our senior care services is put together in a personalized plan, which is created through a free care consultation. The consultation also includes a safety check of the home, to ensure your loved one is in an environment free of hazards that can cause costly injuries. Contact us today at (904) 337-6039 if you are interested in learning more or complete our online form. Our experts are standing by to answer all of your questions online and over the phone, and get you the resources you need to start the care your loved one needs.