Comfort Keepers Home Care in Delray Beach, FL, and the surrounding areas
Comfort Keepers provides elders with a dedicated home care agency in their homes in Delray Beach, Boca Raton, Boynton Beach, FL, and the surrounding areas.
Comfort Keepers Home Care in Delray Beach, FL, is a nationwide provider of professional in-home care services, assisting seniors and adults with daily activities such as bathing, dressing, meal preparation, medication reminders, and light housekeeping. Comfort Keepers provides personalized senior care plans tailored to each individual's needs. Their trained and experienced caregivers provide compassionate, dependable home healthcare services in the comfort of the client's home.
We take pride in ensuring that each individual we assist has their requirements met to the best of our ability. We develop a unique long-term care plan considering all circumstances, worries, and needs. Our in-home care services offer a wide range of options and may be customized to meet the requirements of both temporary and permanent clients. We can assist you in getting started by providing high-quality treatment in the convenience of your own home by coordinating with your family and insurance provider. Call (561) 203-3402 to learn about specialized Alzheimer's and Dementia Care in Delray Beach, FL.
---
Are you interested in becoming a Comfort Keepers Caregiver?
Our caregivers are the backbone of Comfort Keeper locations. They provide seniors with our unique home care services. Many people enjoy working in offices and organizing client care. We promote from within, which is a unique feature of Comfort Keepers. We support your professional growth if you start in caregiving but want to transition to an office role.
See why so many have chosen Comfort Keepers as their career:
Flexible Scheduling
Competitive Pay
Rewarding Career Helping Others
Career Advancement Opportunities
Kick-start your career in HealthCare
Health Education and Care Training
Browse Available Jobs Text JOY to (561) 418-6345
---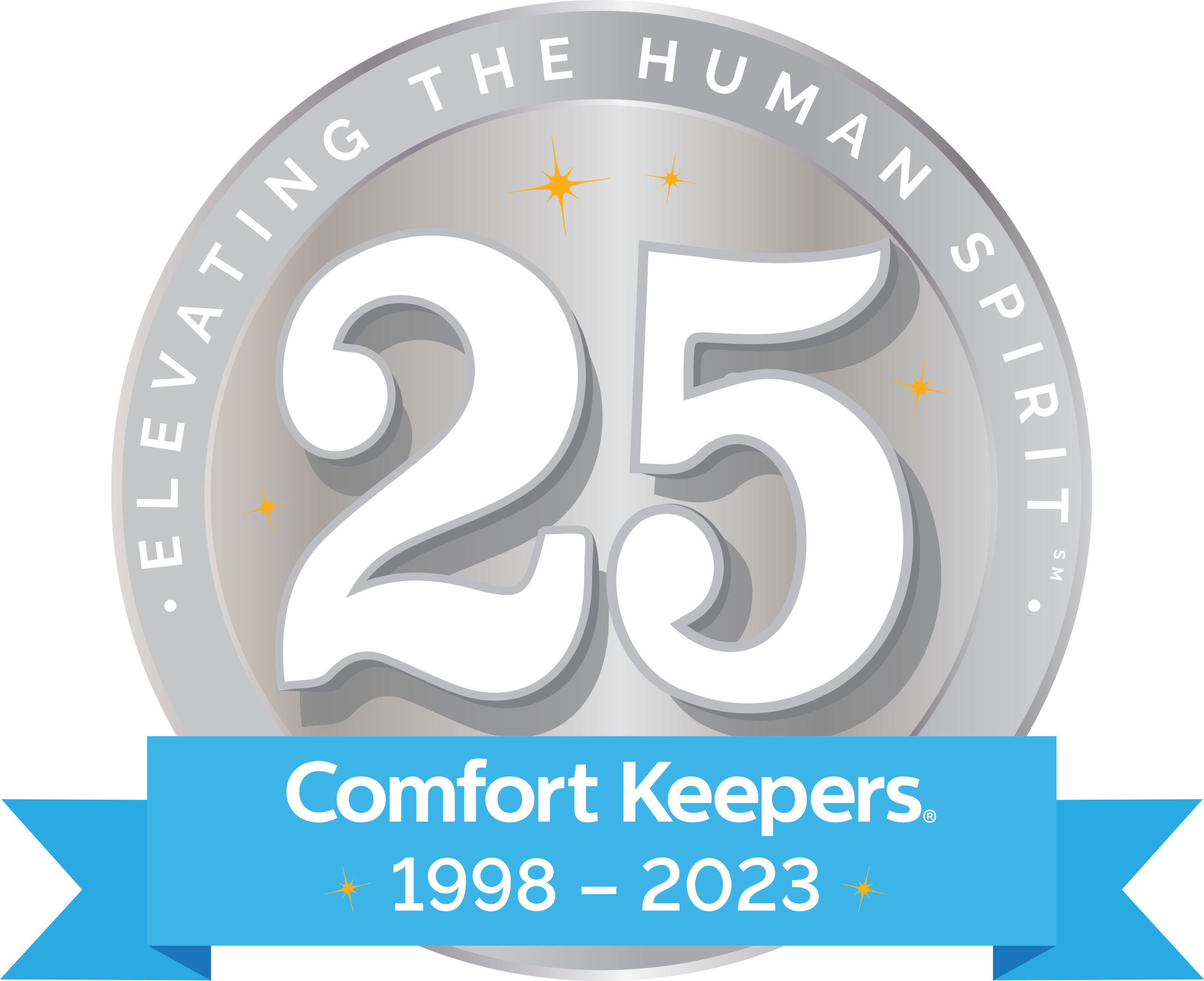 Celebrating 25 years of Elevating the Human Spirit℠
Since 1998, Comfort Keepers® has changed the lives of thousands of seniors and their families by providing uplifting in-home care that Elevates the Human Spirit℠. Our brand promise to help seniors thrive and achieve greater well-being by fostering everyday positive moments, connection, and a more purposeful life, still rings true 25 years later.
---
Custom Home Care Plans
Comfort Keepers provides custom home care plans to meet client's needs and preferences. Our experienced caregivers assess the individual's physical, emotional, and social needs, as well as their interests and goals. Based on this information, we create a personalized care plan that addresses all aspects of their well-being.
Our home care plans offer various services, such as help with daily activities, medication management, meal prep, transportation, and companionship. We collaborate with the client and their family to adjust the care plan based on changing needs. We aim to promote independence, improve quality of life, and provide assurance for the client and their loved ones. Comfort Keepers creates a personalized plan that matches your unique needs and preferences, ensuring top-notch care and support in the comfort of your home.
Companion Care - experience uplifting senior care with companionship for you and your loved ones
Interactive caregiving - encouraging participation and engagement from clients instead of tasks being completed by caregivers
Senior Transportation - ensuring independence with transportation assistance to events, appointments, or errands

24-Hour care -for clients that are remaining at home and need around-the-clock care
Alzheimer's Care and Dementia Care - encouraging clients to participate in intellectual and emotional interactions that complement medical treatments
End-of-Life Care - compassion and friendship for you and your loved ones when it is needed most, right at home
Schedule Your FREE Home Safety Assessment and Consultation
If you're interested in Comfort Keepers home care services in Delray Beach or Boca Raton, FL, don't hesitate to contact us for a consultation. Our trained Client Care Coordinators will work with you to develop a personalized senior care plan based on your loved one's needs and preferences. To get started, don't hesitate to contact our Client Care Coordinators by calling (561) 203-3402 or selecting one of the options listed below.