Veterans Aid and Attendance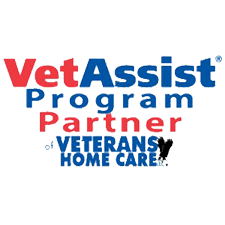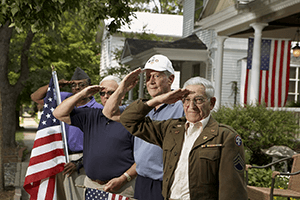 Serving the Greater Denver Area
Learn more about our partnership with Veterans Home Care (VetAssist) and our veterans aid and attendance.
America's veterans have sacrificed much to preserve our way of life. At Comfort Keepers of Denver, we are honored to serve our veterans throughout the Northern Colorado area including Boulder, Longmont and Arvada. American veterans and their surviving spouses may be eligible for a monthly benefit to pay for home care services through the Veteran's Administration (VA) Aid & Attendance program. Through a partnership with the Veterans Assist Program, Comfort Keepers is able to pre-qualify veterans for benefit eligibility and streamline the process to application for these benefits that can result in Comfort Keepers in-home services provided to you at no out-of-pocket cost.
We appreciate the sacrifices all veterans made and make for our country and want to encourage all veterans to take full advantage of the benefits that are due them.
At Comfort Keepers, it is our sincere honor to serve these men and women that gave us so much. By keeping them safe and happy in the comfort of their own homes, Comfort Keepers can help to show our appreciation to these veterans by providing the highest quality in-home care possible.
Home Care Services for Veterans and Surviving Spouses
The Aid & Attendance program is a tax-free benefit distributed to eligible honorably discharged veterans or their surviving spouses. Those approved for benefits will receive a monthly check from the Veterans Administration (VA) as a reimbursement for the cost of acceptable medical expenses. Home care services are an acceptable medical expense.
Eligible services include:
Bathing
Skin Care
Hair Care
Nail Care
Mouth care
Shaving
Dressing
Feeding
Ambulation
Exercise
Transfers
Positioning
Personal Care
Bowel and Bladder Care
Respiratory Care
Accompanying a member to appointments when the above mentioned personal care services are needed in conjunction with the trip. Accompanying does not include transporting the member.
Homemaking, if provided in conjunction with the above mentioned personal care services
Protective Oversight to supervise a member at risk for wandering.
Respite care for primary care givers, provided that the respite care does not duplicate any care which the primary caregiver may be receiving payment to provide.
Home care plans are customized for each individual veteran beneficiary and services are provided on scheduled hourly shifts based on need up to and including 24 hour care.
Requirements
Aid and Attendance Pension Benefit Eligibility Requirements
Basic requirements for Aid & Attendance are the 3 "M's":
The benefit is available to veterans, their spouses and surviving spouses who have a demonstrated and documented medical and monetary need for help with Activities of Daily Living (ADL's) and other caregiving assistance
Eligibility requirements for Aid and Attendance Benefits include:
Veteran must have served at least 90 consecutive days of active duty, at least one day during a period of war. Active combat is not a requirement.
Honorable discharge.
Require the need for assistance with activities of daily living. Assistance includes eating, bathing, dressing, walking and toileting. It's not required to meet all of the assistance needs.
Monthly income and asset requirements.
A minimum age is not a requirement for benefits.
Those approved for benefits will receive a monthly benefit reimbursement for acceptable medical expenses from Veterans Administration. Acceptable medical expenses include home care, assisted living, and nursing home care. Monthly benefits can provide up to $1,788.00 per month for a veteran, $1,149.00 per month for a surviving spouse, and $2,120.00 per month for a married veteran.
Other Important Information
Aid and Attendance benefits are given in addition to each veteran's pension, so you do not have to worry about your overall benefits decreasing when you apply for Aid and Attendance.
Documentation You Will Need
In order to be considered for VA Aid and Attendance benefits, you will need to present proper documentation including:
Original Discharge Certificate (DD214 Form)
Marriage Certificate and/or Divorce Papers from ANY Prior Marriage(s) (if applicable)
Death Certificate of Veteran (if applicable)
Social Security Numbers for the Veteran and Spouse (if applicable)
Personal Finance Records and related Documents
Are You or Your Veteran Qualified for Aid & Attendance Benefits?
Because applying for benefits with the VA can be complicated and overwhelming, many veterans simply go without benefits that they are eligible for.
We appreciate what our veterans have done for us and want to treat them with dignity and respect and help them to receive any benefits that they have earned through their time of service.
Comfort Keepers of Denver has partnered with Veterans Home Care®, a specialist of veterans benefits, to fast-track the application process by pre-qualifying veterans and assisting them through the required documentation submission process..If eligible, Comfort Keepers can provide veterans and surviving spouses with compassionate care using the funding of the aid and attendance benefit.
Determining whether or not you or a loved one is qualified often takes only fifteen minutes and can be done over the phone.
If you have a question about Veterans aid or the benefits associated, please call us at (303) 457-4200 or click here to set up a time to review the VA's requirements and initiate the process to getting you or your veteran the care required.