Senior Care in El Sobrante, CA
Comfort Keepers of Walnut Creek, CA is proud to provide senior care in El Sobrante, CA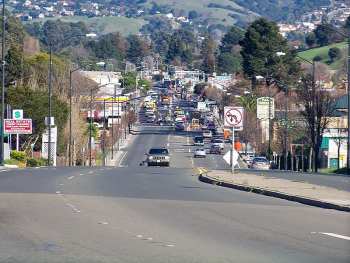 El Sobrante is located north of Berkeley and is close to the cities of Hercules and San Pablo. Comfort Keepers is pleased to support the community of El Sobrante by providing exceptional senior care services. Our clients and their families often share with us how much they value the flexibility and the care commitment that Comfort Keepers offers. At Comfort Keepers of Walnut Creek, CA we value and honor our seniors and want to help them maintain their independence by keeping them in the comfort of their own homes. Senior living assistance is the only way that many of them are able to maintain their daily routines of dressing and grooming, meal preparation, and grocery shopping.
Senioir Care Services in El Sobrante, CA
Comfort Keepers of Walnut Creek, CA provides a variety of senior care services including: dementia care, respite care, end of life care, Interactive Caregiving, Alzheimer's care, transition care, personal care and more. In addition to our care services, we provide recommendations and information to those needing or inquiring about additional assistance.
We greatly enjoy helping family members find an alternative to assisted living environments by providing senior care services. And our caregivers feel just as fulfilled knowing that they are increasing the quality of life for their clients.
Comfort Keepers in the El Sobrante, CA Community
One of our local caregivers often enjoys being able to take their clients to the El Sobrante library to pick out new books or discuss books that the client has already read. It's a great bonding activity for both of them and allows the wife to have some much-needed respite from caring for her husband.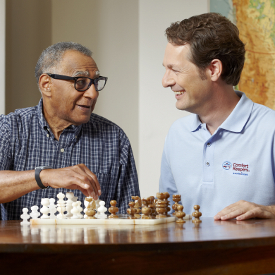 Want To Learn More?
If you or your loved one is seeking more information about Comfort Keepers of Walnut Creek, CA's senior care services, call our office 24 hours a day at (925) 344-4159 to speak with a Certified Senior Advisor. We can schedule you a free in-home care consultation where we can discuss your options in detail.