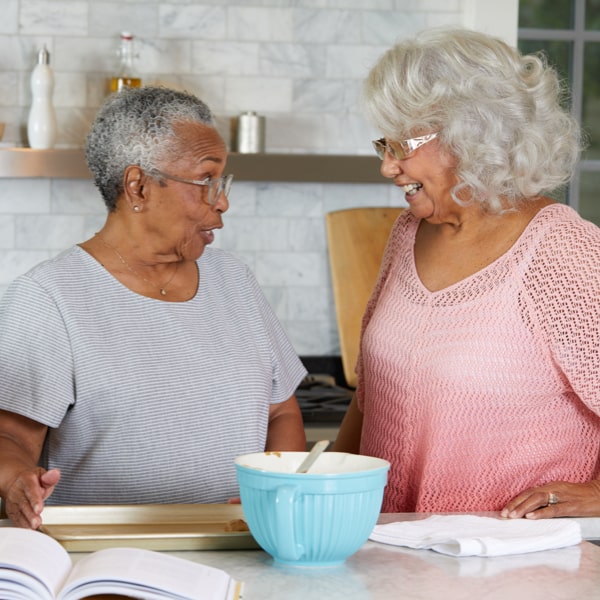 Home Care Services in South Bay, CA
Learn about Comfort Keepers Home Care Services throughout South Bay, Torrance, and Palos Verdes
Comfort Keepers understands that no two seniors are exactly alike. For this reason, we offer a plethora of senior home care services to meet the needs of each and every older adult in the area. Comfort Keepers has many different options for home care or senior care. We offer a free home consultation to learn more about the needs of your family and loved ones to provide the best possible care. Learn more about the home care services that are offered throughout the South Bay area.
In-Home Senior Care
In-home care involves both personal care and companionship care services. With personal care services, seniors can receive the assistance they need to complete basic tasks like bathing, feeding, and toileting. Companionship care includes more complex tasks like housekeeping, laundry, meal preparation, and errands.
Respite Care
Respite care is ideal for primary caregivers who are seeking a break from their caregiving duties. Thanks to respite care services from Comfort Keepers, primary caregivers can avoid burnout and spend some time focusing on their own needs and wants.
End of Life Care
End of life care is designed to help seniors with a limited life expectancy. With the end of life care, the families of these older adults can focus on creating some last memories rather than cleaning, doing laundry, cooking, and taking care of other tasks that one of our caregivers can complete.
Dementia and Alzheimer's Care
Older adults who have been diagnosed with Alzheimer's disease or dementia require a unique type of care that Comfort Keepers can provide. Our caregivers can help these seniors make the most out of life despite their difficult, progressive condition.
Transitioning Home Care
Following a long or brief stay in the hospital, older adults can opt for transitioning home senior care so that they can avoid hospital readmission and recover as quickly and as safely as possible. Comfort Keepers can follow any recovery recommendations from the doctor and transport a senior to follow-up appointments.
Interactive Caregiving
Our home care agency stands out from others in the area because of our one-of-a-kind Interactive Caregiving philosophy. With Interactive Caregiving, seniors can enjoy physical, mental, emotional, and social stimulation. Some examples of Interactive Caregiving activities that may help them do so include walks in the park, yoga classes, community festivals, and puzzles.
---
For further details on any of our home care services, we encourage you to contact Comfort Keepers Home Care in the South Bay area today at (310) 272-5541. We have a dedicated team that is available for consultations or simple questions to provide peace of mind to your loved ones.