Comfort Keepers Home Care For Seniors in Livermore, CA
Whisperer" helped to train our Caregivers in Alzheimer's and Dementia Care so we can provide the best home care for seniors and families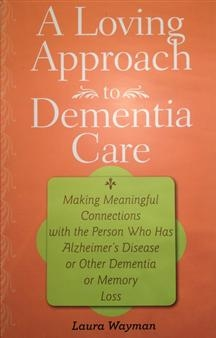 Caring for a loved one with dementia or Alzheimer's disease in the home can be physically and emotionally draining. We understand the challenges faced by family caregivers and we at Comfort Keepers are always seeking ways to help families and provide the best home care for seniors. We recently partnered with Laura Wayman, one of the United States' foremost experts on dementia care. Laura literally wrote the book on Alzheimer's and dementia care.
A Loving Approach To Dementia-Related Home Care For Seniors
Laura's book, A Loving Approach to Dementia Care, was published in 2010 by Johns Hopkins press, and it provides information, communication tools, techniques, and caregiving insight that will help open windows to the darkened mind of anyone suffering from dementia. Laura works with Comfort Keepers to provide training, family consultations, community workshops, and classes to educate on dementia-related home care for seniors. At Comfort Keepers of Livermore, CA, we help families understand that taking care of the person who takes care of the person with dementia is important in its own right, and we give you the support you need to keep your loved one in the comfort and dignity of his or her own home.
Comfort Keepers can schedule an In-Home Consultation to discuss our Alzheimer's and Dementia Care methods, combined with a caregiver from Comfort Keepers we can help your family's loved ones. Please call Comfort Keepers of Livermore, CA anytime to learn more about our home care for seniors at (925) 233-6048.