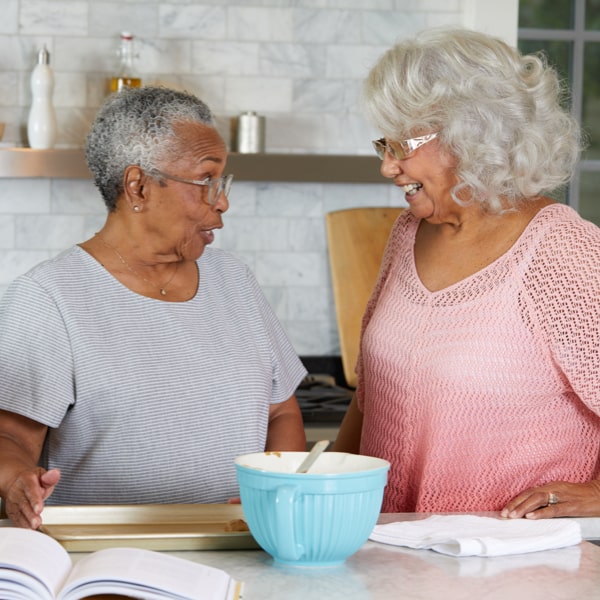 Home Care Services in Racine, WI from Comfort Keepers
At Comfort Keepers of Racine, WI, we offer a variety of home care and senior care services to fit everyone's needs, from personal care to companion care for any age. An in-home care provider - whom we call a Comfort Keeper – will assess the needs of the individual and determine the home care services that they need to remain safely in the comfort of their own home. Our in-home care services can range from part-time to full time, 24-hour care. Our Comfort Keepers will provide senior care to your loved one in the same manner that they would care for a member of their own family.
At Comfort Keepers of Racine, WI, we offer home care services such as care at home, Interactive Caregiving, respite care, dementia, and Alzheimer's care, end of life care, transitioning home and private duty nursing. Our care has helped many seniors and their families in the Racine, Kenosha and Oak Creek area of Wisconsin. We are confident that we can help you and fulfill the unique care needs of you or your loved one.
Contact Us or call Comfort Keepers of Racine, WI at (262) 299-0320 today to learn more about the in-home care and senior care services that we offer.
Services & Options In Racine, WI, and surrounding areas
Proper home care services will change your loved one's life.
You may be finding yourself increasingly worried about whether your loved one is staying safe around the house, taking their medication and eating properly. As our parents' age, we are often left worrying increasingly. To put an end to this unhealthy cycle of stress, it may be time to start considering different services and options available in Racine, WI.
Comfort Keepers in Racine, WI and across the entire United States has been providing a wide variety of senior care services for years and years. The sort of caregiving your loved one requires will depend in large part on a combination of the following factors: their lifestyle, needs, illnesses, and physical and/or mental state. For example, a person with dementia will require a completely different set of home care services than an individual that is finding themselves getting tired much more easily, but can still get around and do most things around the house.
In Racine, WI we offer respite care, homemaking and companionship care, personal care, specialized care like Alzheimer's care, and much more. This means that your senior loved one's needs will be met no matter what they are. For example, while we offer specialized dementia care, we also offer simple medication management and transportation services. We also provide companionship care which mostly focuses on helping your loved one keep their spirits up, which is of incredible importance for a lot of seniors that have recently suffered a loss or are finding themselves isolated and lonely.
Comfort Keepers in Racine, WI is committed to helping your senior loved one live their best life possible. Our process involves working closely with your family to create the best Plan of Care possible, designed to specifically meet each of your senior loved one's unique needs.
If you would like to find out more about the services we offer in your area, do not hesitate to give us a call at (262) 299-0320.