In Home Care in Racine County, WI
Comfort Keepers is honored to offer in home care throughout Racine County and the surrounding areas.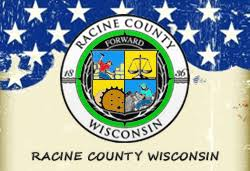 Comfort Keepers offers a number of in home care services that are designed to assist seniors and allow them to stay in their house as long as possible. In addition to helping with typical responsibilities that go along with living at home, our team of caregivers provides Interactive Caregiving to promote a higher quality of life overall for your senior loved one. If you are looking for a home care provider for your senior loved one, contact us at Comfort Keepers so we can talk about everything we offer.
Interactive Caregiving allows our caregivers to provide the absolute best in home care service possible. With this service, we focus on keeping seniors mentally active, promote physical activity, and encourage them to be socially connected to the world around them. In order to do this, we spend plenty of one-on-one time with clients and participate in activities that they enjoy. We also like to get up and move around in order to stay physically active, ideally by going out into the community and socializing with others in the area. Our caregivers often bring seniors to the senior center in Racine County, WI so they can socialize.
Another home care service that Comfort Keepers offers is the end of life care in order to take care of seniors indefinitely. With this service, you can ensure your senior loved one that they will be able to remain in their house, as we handle responsibilities that are associated with in-home care. This service allows us to handle basic responsibilities like incontinence care, assisting with mobility around the house, and meal preparation.
In many cases, family members need help taking care of in home care responsibilities for their senior loved ones and call us so we can handle the in home care responsibilities. Since we are able to customize our services, we can assist at any time and for as long as desired. With our respite care service, we are able to take over for family members whenever they need a break.
If you are looking for a way to bring your senior loved one around the area, look no further than our team of caregivers, as we are able to offer incidental transportation around the region. Comfort Keepers understands the importance of getting out into the community and remaining active so we are able to bring clients to anywhere they need to go. We bring clients to the grocery store, to doctor appointments, and even Racine County Park in order to enjoy the views.
Comfort Keepers is proud to serve in home care to the following areas of Racine County, WI:
If you would like to find out more about the home care options provided by Comfort Keepers in Racine County, WI, please contact us at (262) 299-0320.