Welcome to Comfort Keepers Home Care
In home care in Snyder, Big Spring, Sweetwater and the surrounding areas of Texas
At Comfort Keepers Home Care, we are leaders in providing in home care that optimizes our patient's quality of life and gives peace of mind to their family members. Our caregivers are highly proficient in medical skills and compassionate toward the emotional needs of each person in their care.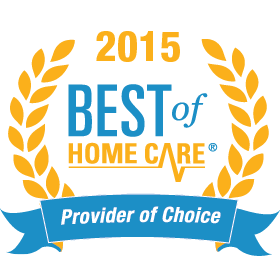 Your loved one will enjoy a custom care plan that is designed to provide everything that your family needs. Whether your family caregiver simply needs a break for a few hours a week or your loved one requires around the clock care. Our clients appreciate that our caregivers include relationship building and help around the house in their caregiving. We understand that living independently and well is about more than physical health. That is why our in home caregivers offer companionship and interest in patients' personal feelings and hobbies. 
Specialized in home care
We staff caregivers who are specialists in degenerative diseases, such as Alzheimer's disease and dementia. Comfort Keepers understands that this can be an especially difficult time for families as they struggle with emotional and medical hardships. It takes a special type of person to step in and help with these delicate situations, and our specially trained caregivers have been praised by families for their gracious care time and again. If you have a family member who needs dementia care or end of life care, contact Comfort Keepers today for a free in-home consultation to determine how our elder care services can help you and your loved one. 
Your personal comprehensive care plan
Comfort Keepers understands that providing care for a loved one can sometimes add stress to a family's budget. Our comprehensive care plan includes evaluating patient needs and creating a caregiving schedule that fits your budget while addressing all of your concerns. Contact us today to find out how care can be more affordable than you may think. We are dedicated to making in home care successful for your entire family so that you can enjoy your time together.
Not sure what care you may need?
Take two simple steps to get started:
Take our quick care assessment so we can understand your needs
 
Call for a free in-home consultation; we'll determine how to help and then schedule an in-person assessment at your convenience
Have a question? We're here to help.
Simply contact us or call (325) 268-1531 to learn more about our expert services and fully customizable care plans. Our caregivers are happy to share the many care options available in Snyder and surrounding areas.